W. C. Griggs Elementary School was organized in 1958. It is named in honor of William C. Griggs. He began his educational career at the age of twenty-five and served in several different capacities. He was the principal of Henley High School in Birmingham. He served as superintendent of schools in Gadsden and Bessemer, Alabama as well as in Danville, Virginia. In 1926 Mr. Griggs was appointed superintendent of the Mobile County School System for the completion of a term. William Griggs served in the Mobile County Public School System for seventeen years until his retirement in 1944. He was active in both the community and his local church. William C. Griggs died on July 6, 1955.
Christmas Lunch for 3rd, 4th, & 5th grade classes and their pre-registered visitors.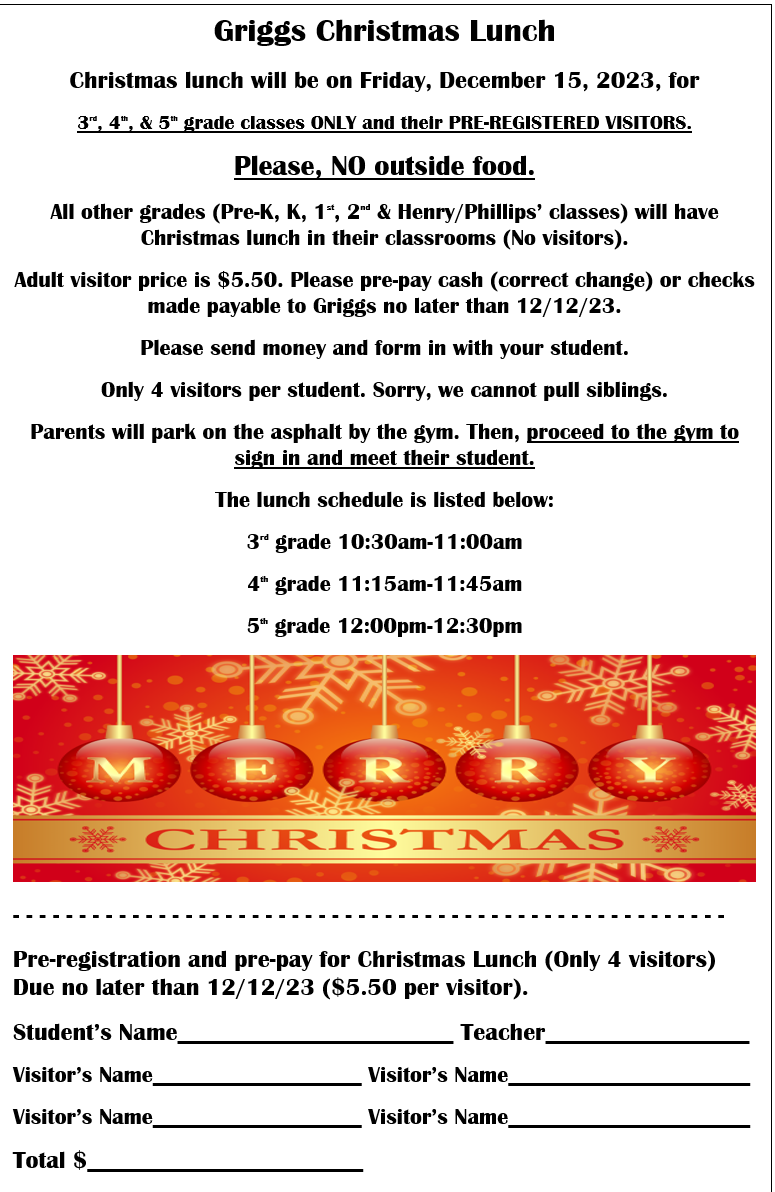 Dilyn Long's Red Ribbon Service Project 11/27-12/1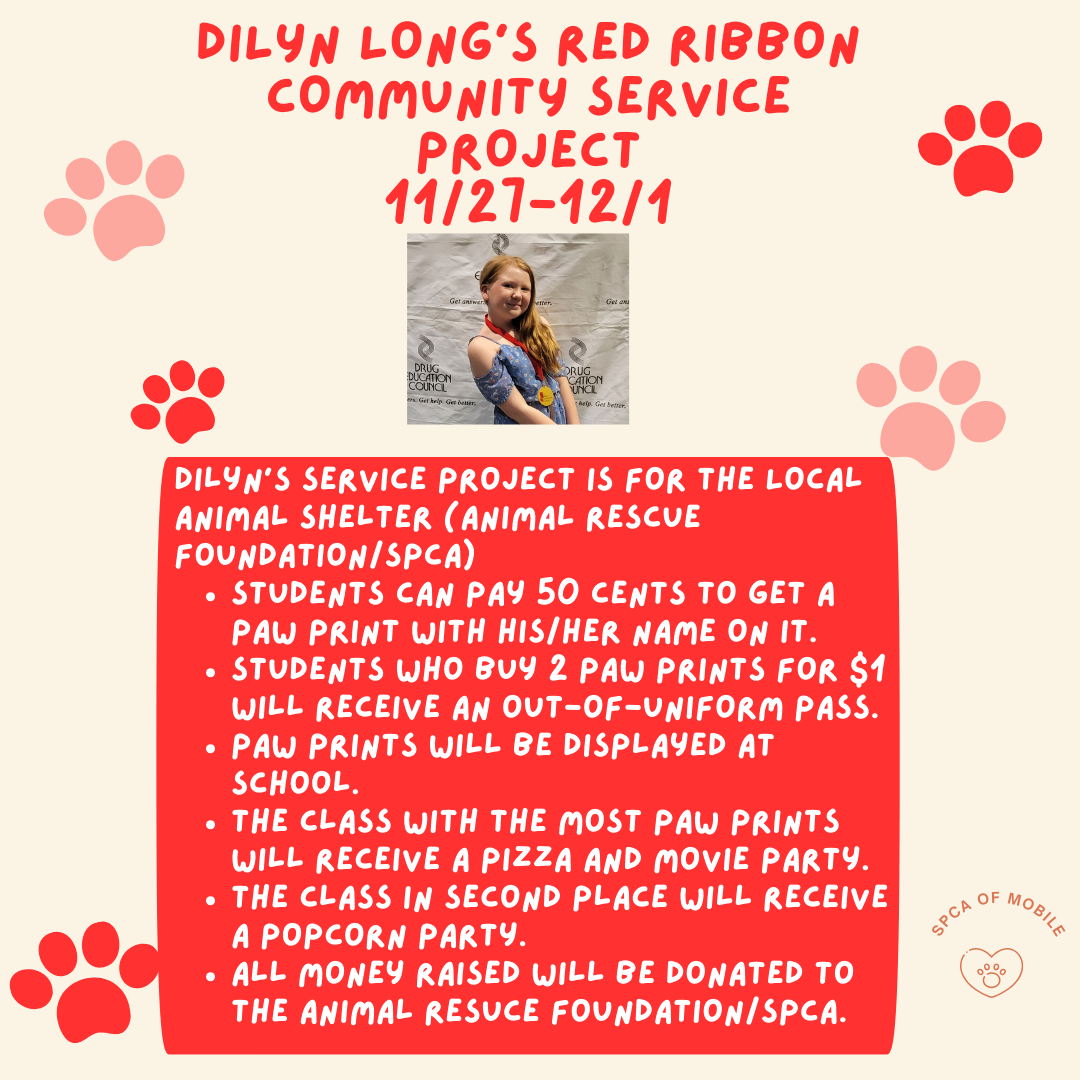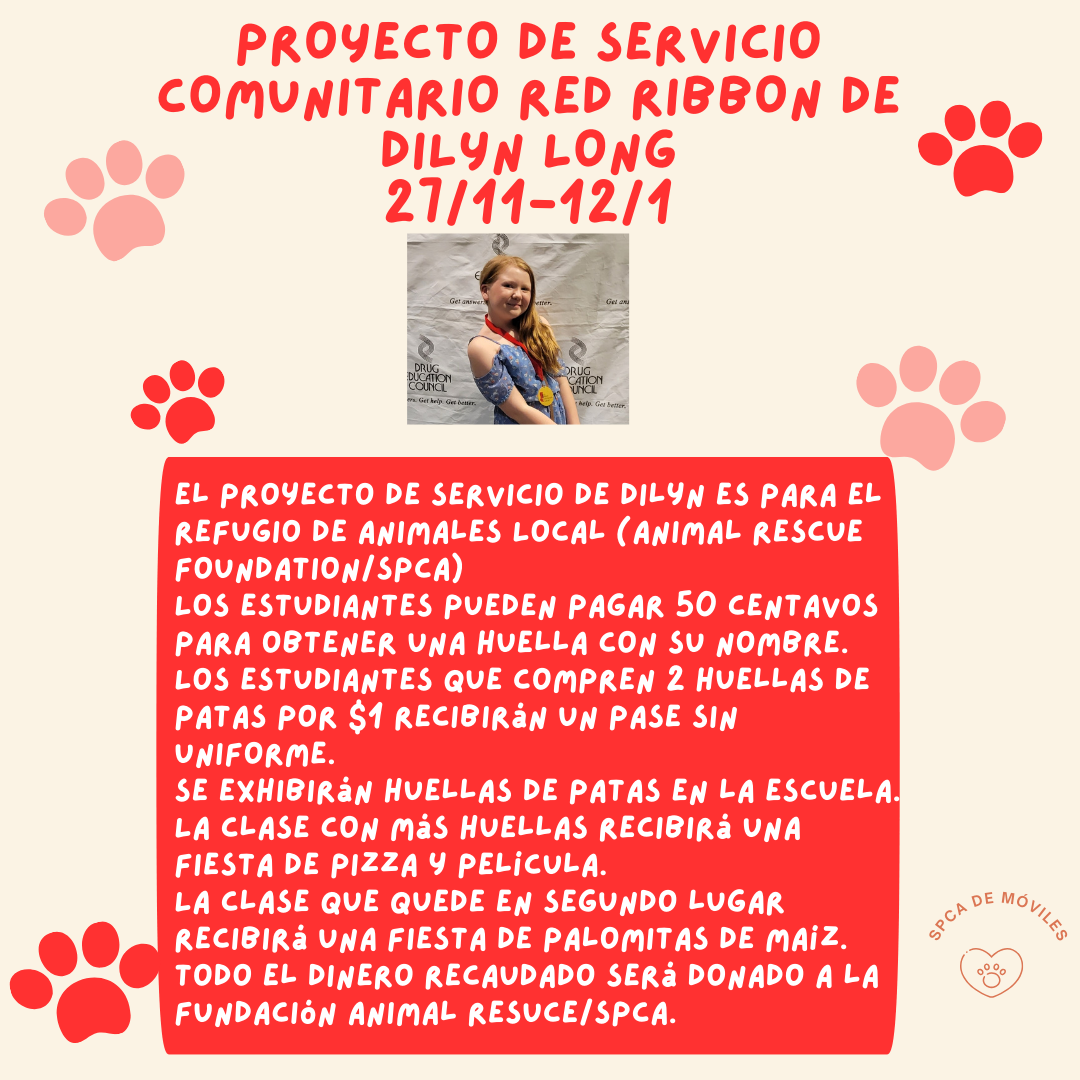 Griggs is participating in MCPSS Stuff the Bus. All donations are due by December 6th.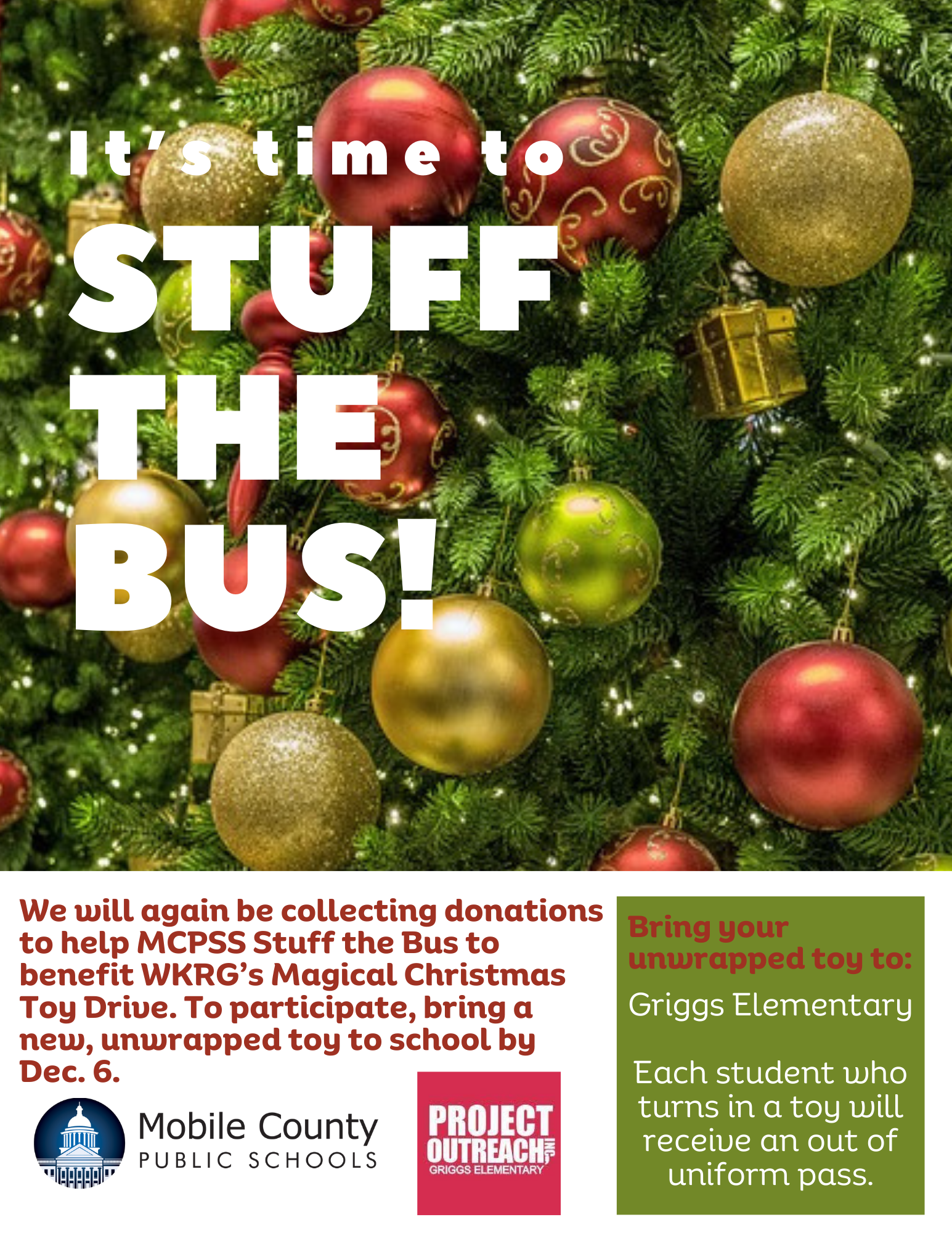 Congratulations to the following 4th and 5th grade students for being selected for the Griggs Archery Team for the 2023-2024 school year.
Congratulations to the following 3rd grade students for being selected to participate in the individual Level for Griggs Archery Team for the 2023-2024 school year.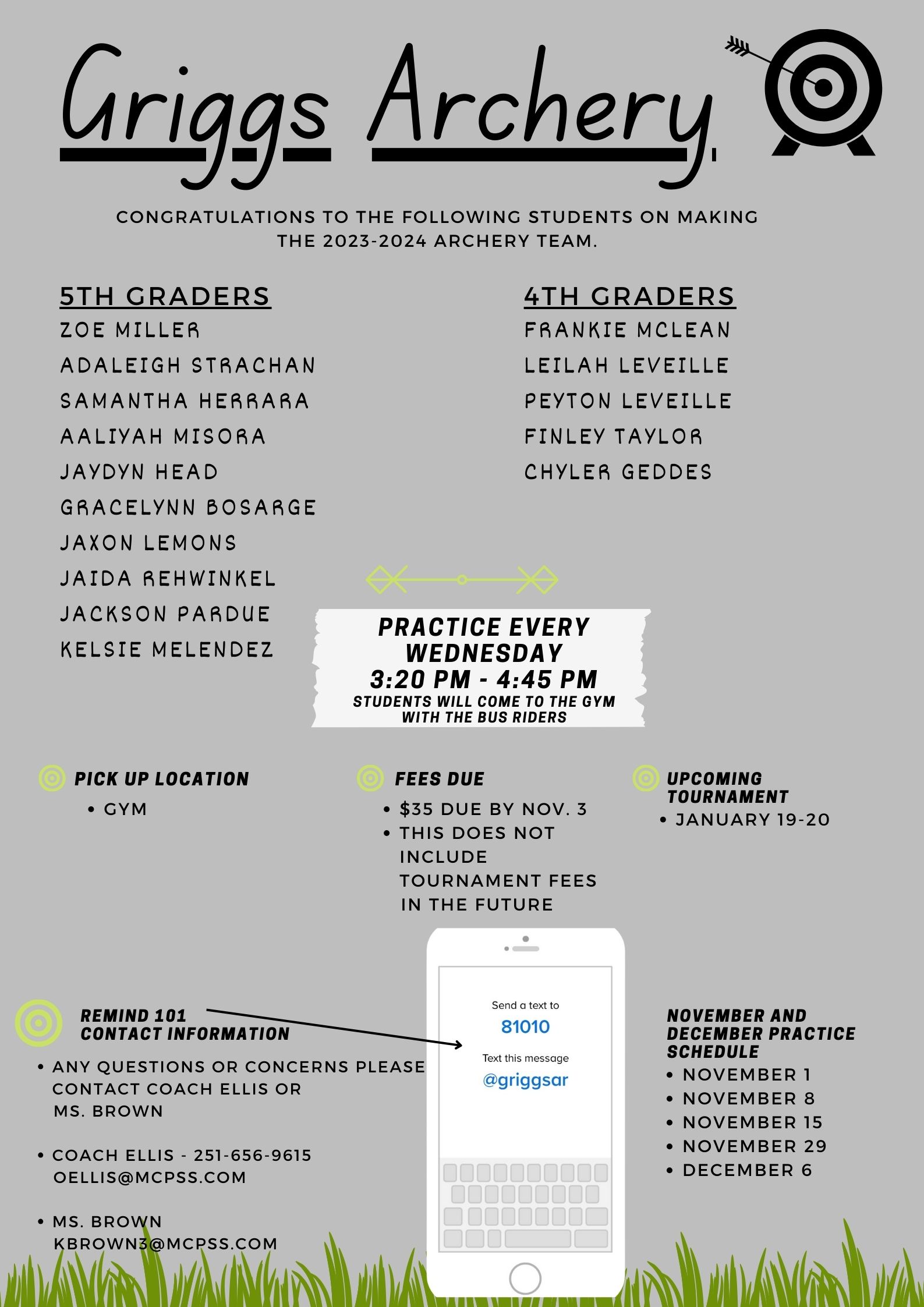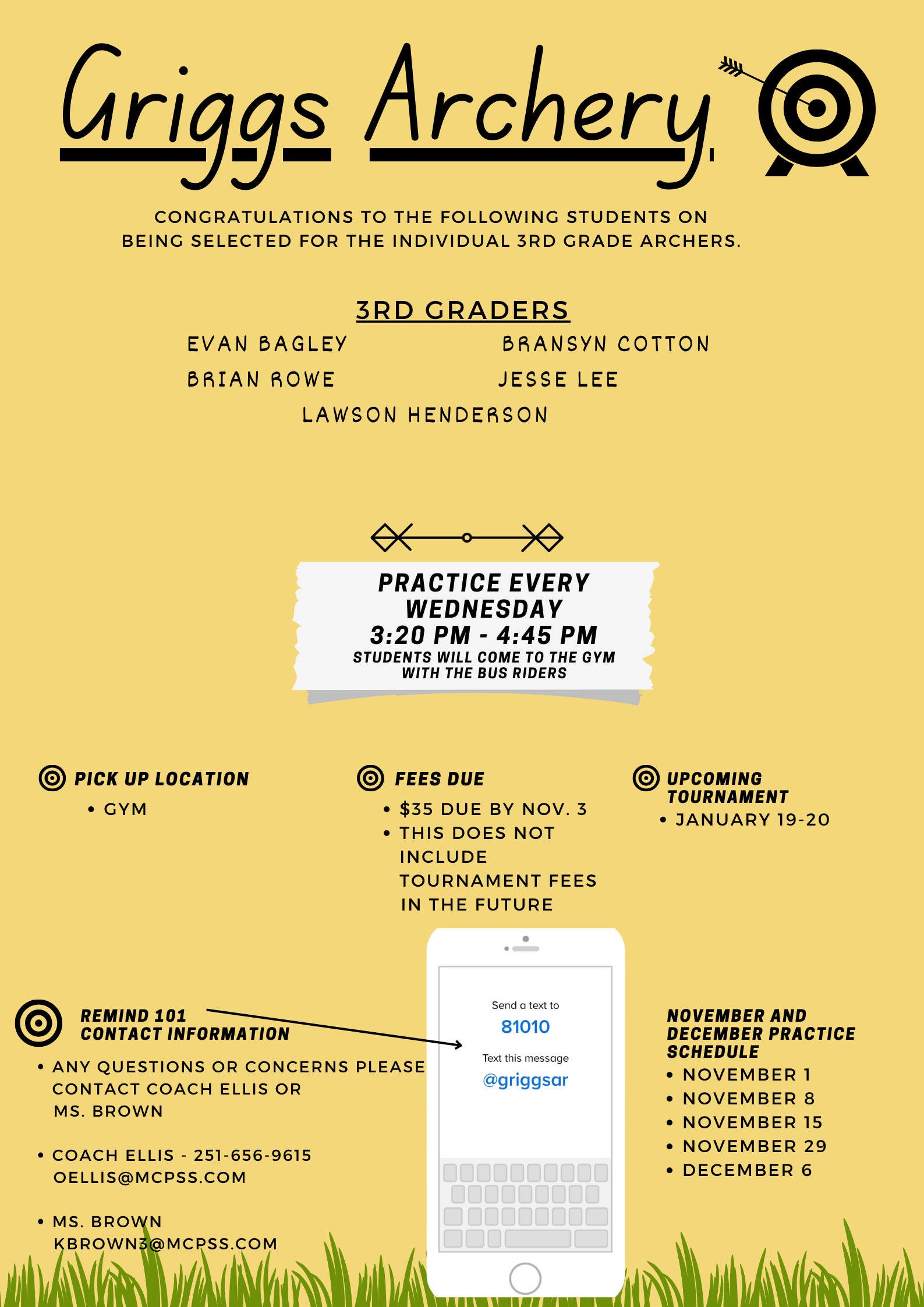 11/3/23 Griggs Skate Night @ Dreamland Skate Center from 5-7:00 pm Cost $5 per skater.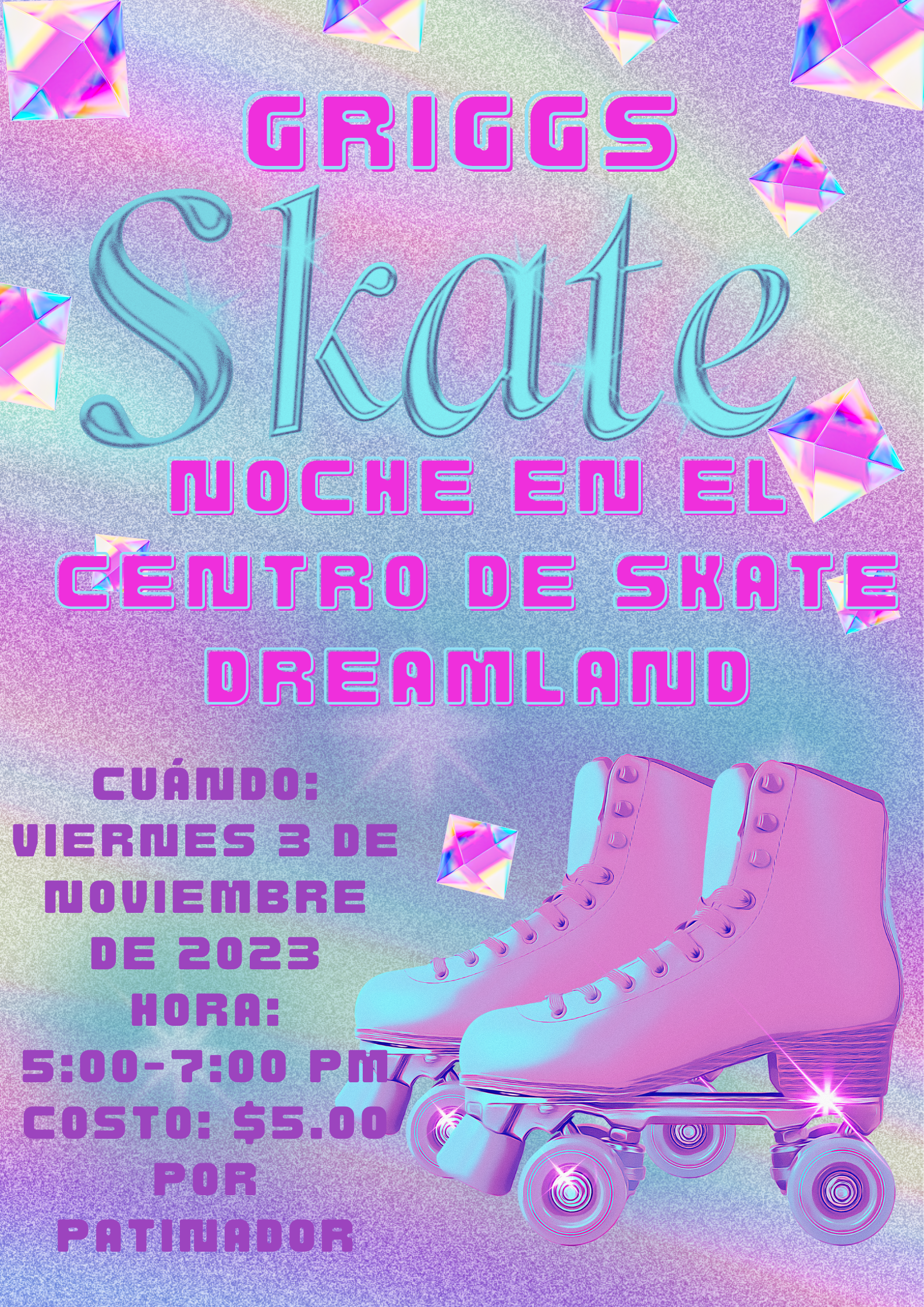 Update Fall Festival has been rescheduled for 12/7/23
Fall Festival Flyer/order form in English and Spanish
We will continue accepting donations and orders through 11/28/23.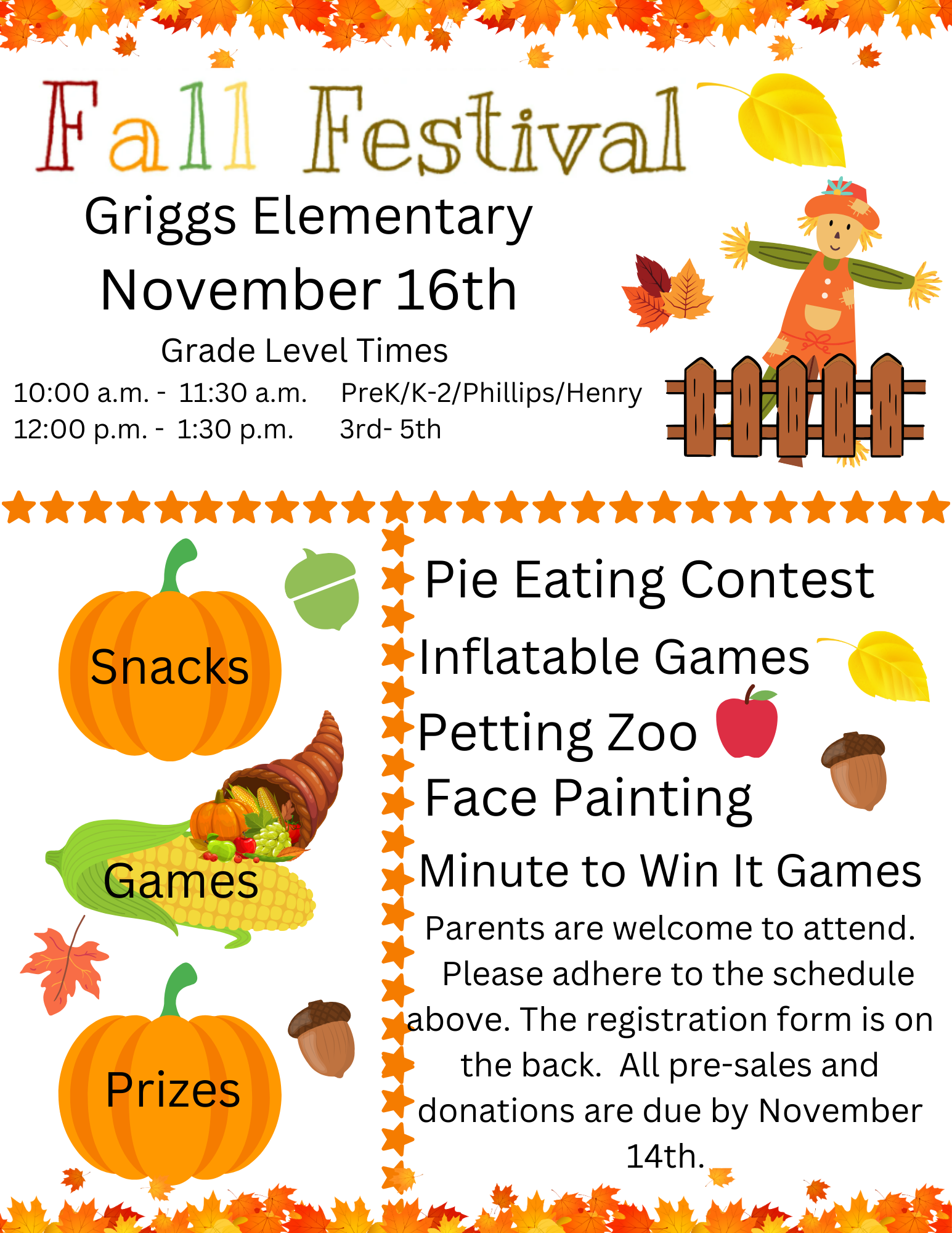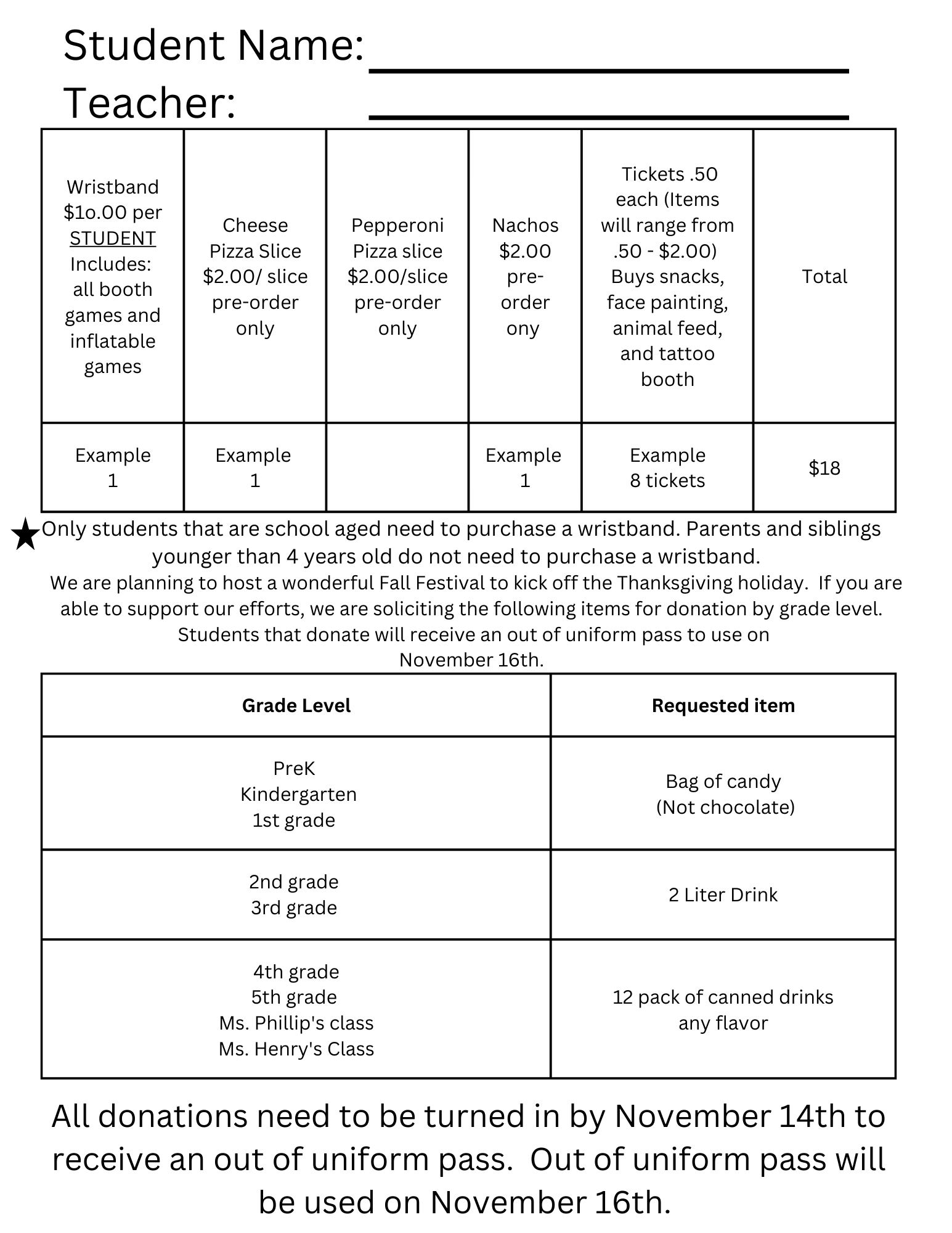 Griggs Trunk or Treat Sponsored by Griggs PTA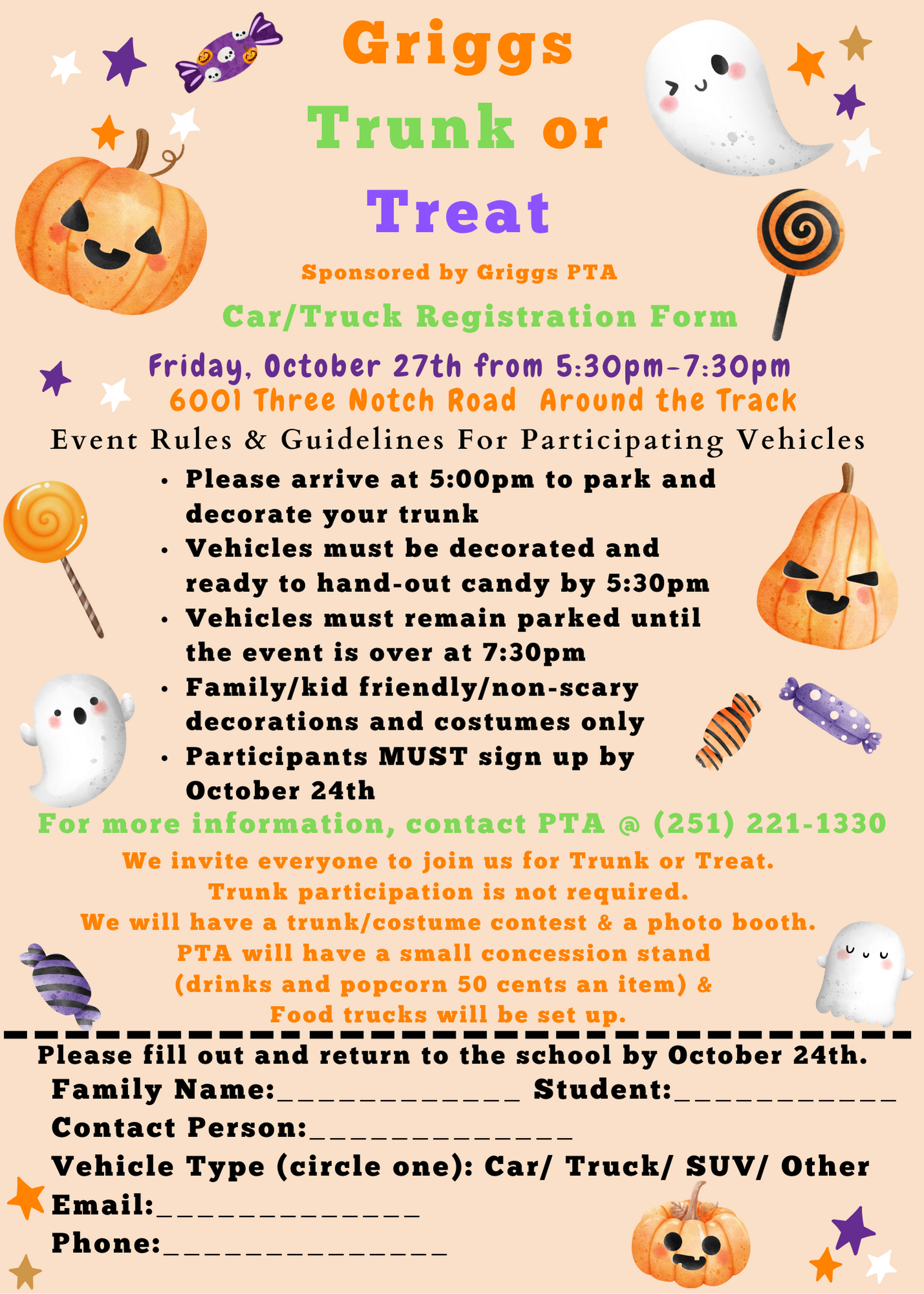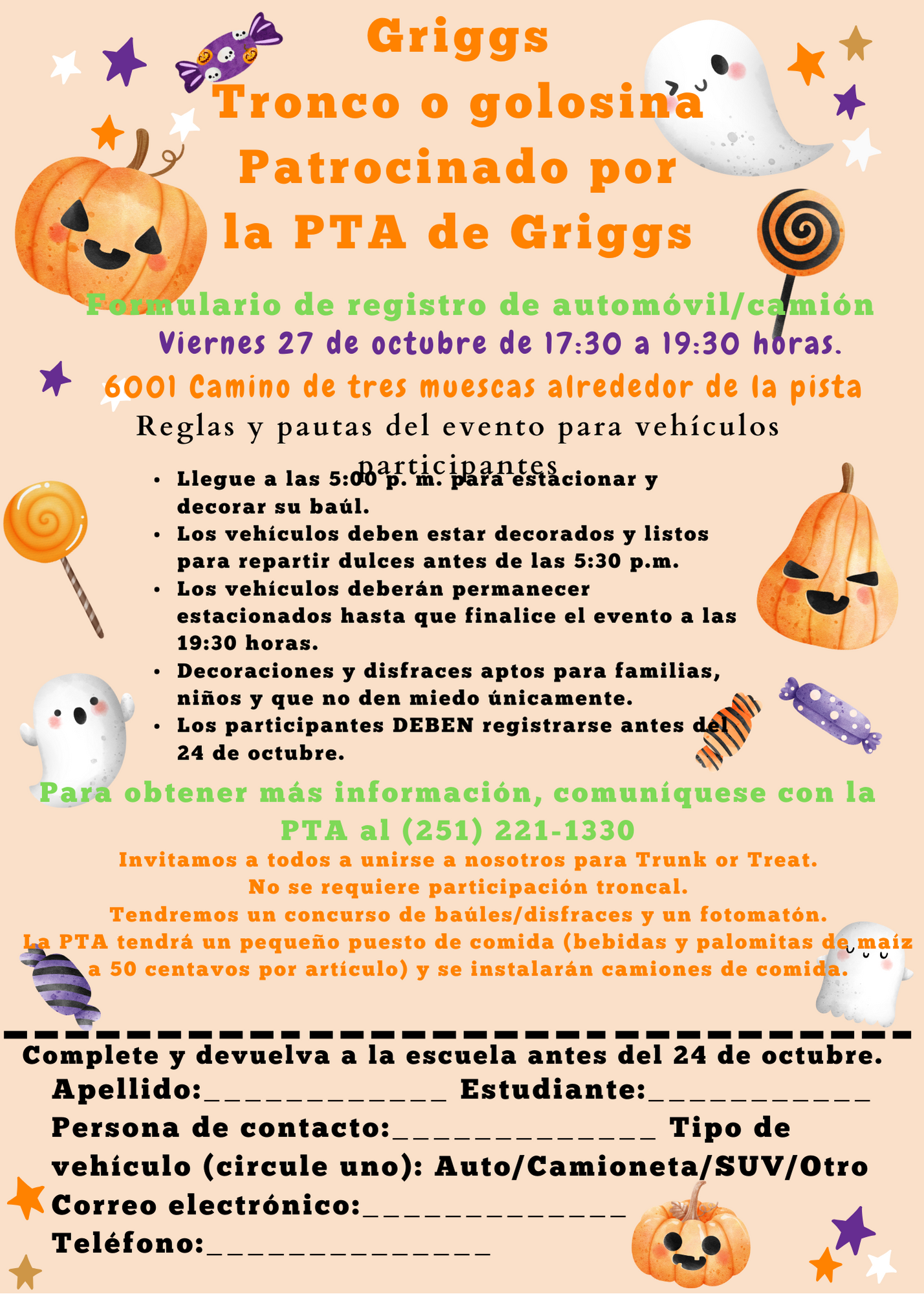 PTA Jean Day -New Date-
We have moved October 27th Jean Day to October 31st. Students may also wear a school appropriate Halloween/Fall shirt.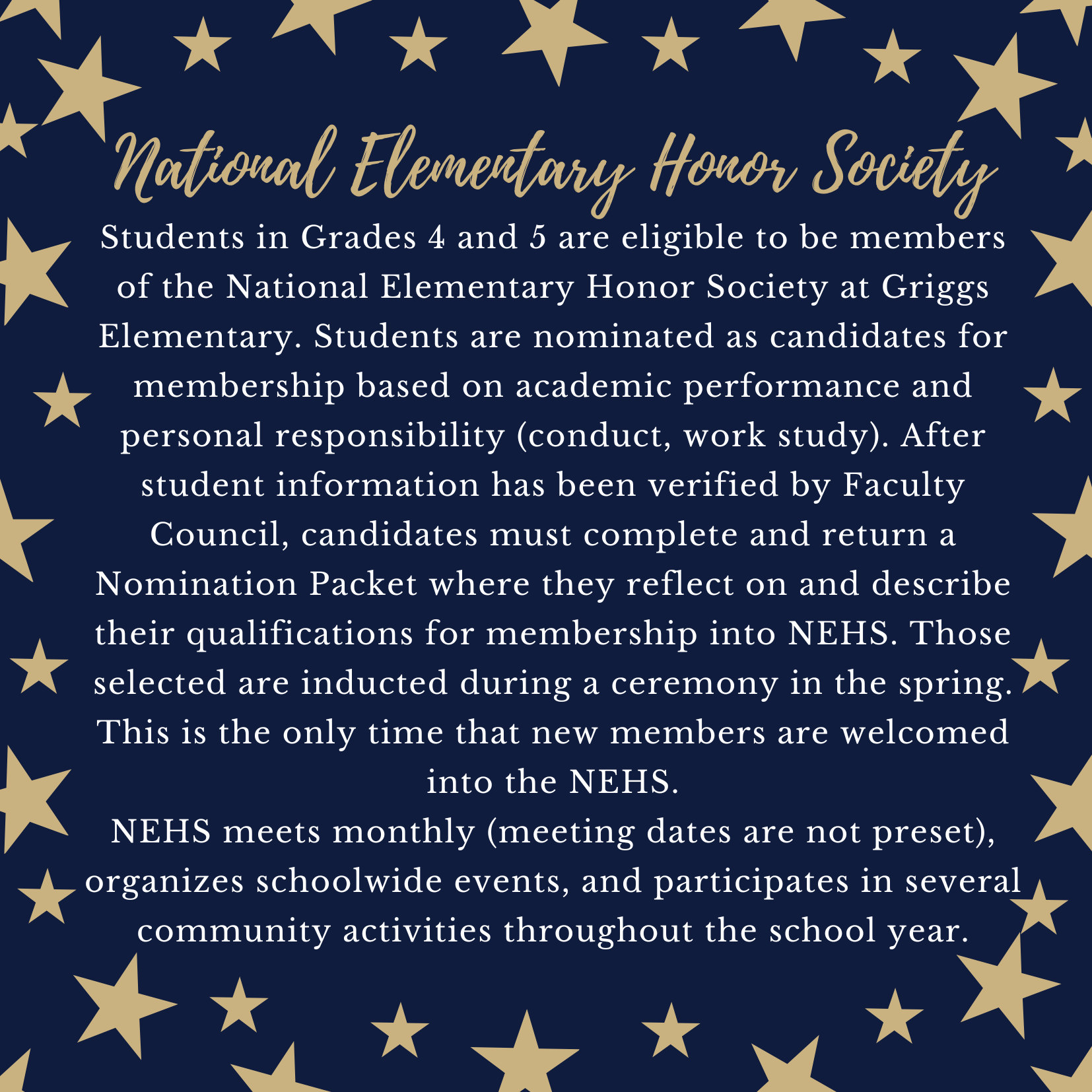 Honors Assembly
Monday, October 23, 2023.
Parent/guardian's,
Please park in the back of the school. Assemblies will take place in the gym.
All assembly visitors will sign in at the gym.
Pre-K, Kindergarten, 1st grade,
C. Phillips & Henry's classes 8:30-9:00 am
2nd & 3rd grade 9:15-9:45 am
4th & 5th grade 10:00-10:30 am
Please, no early dismissal.
10/23-27th Red Ribbon Week Activities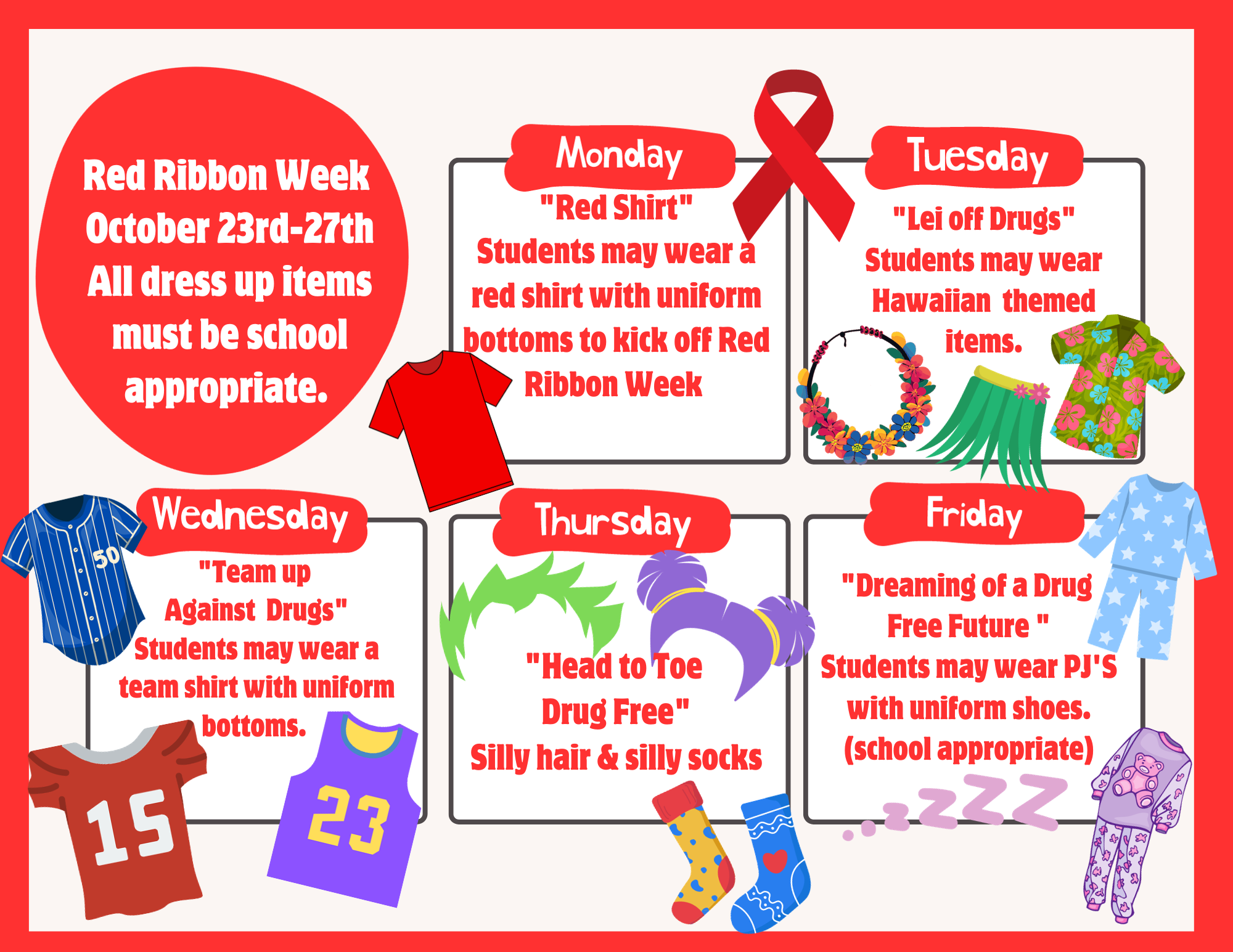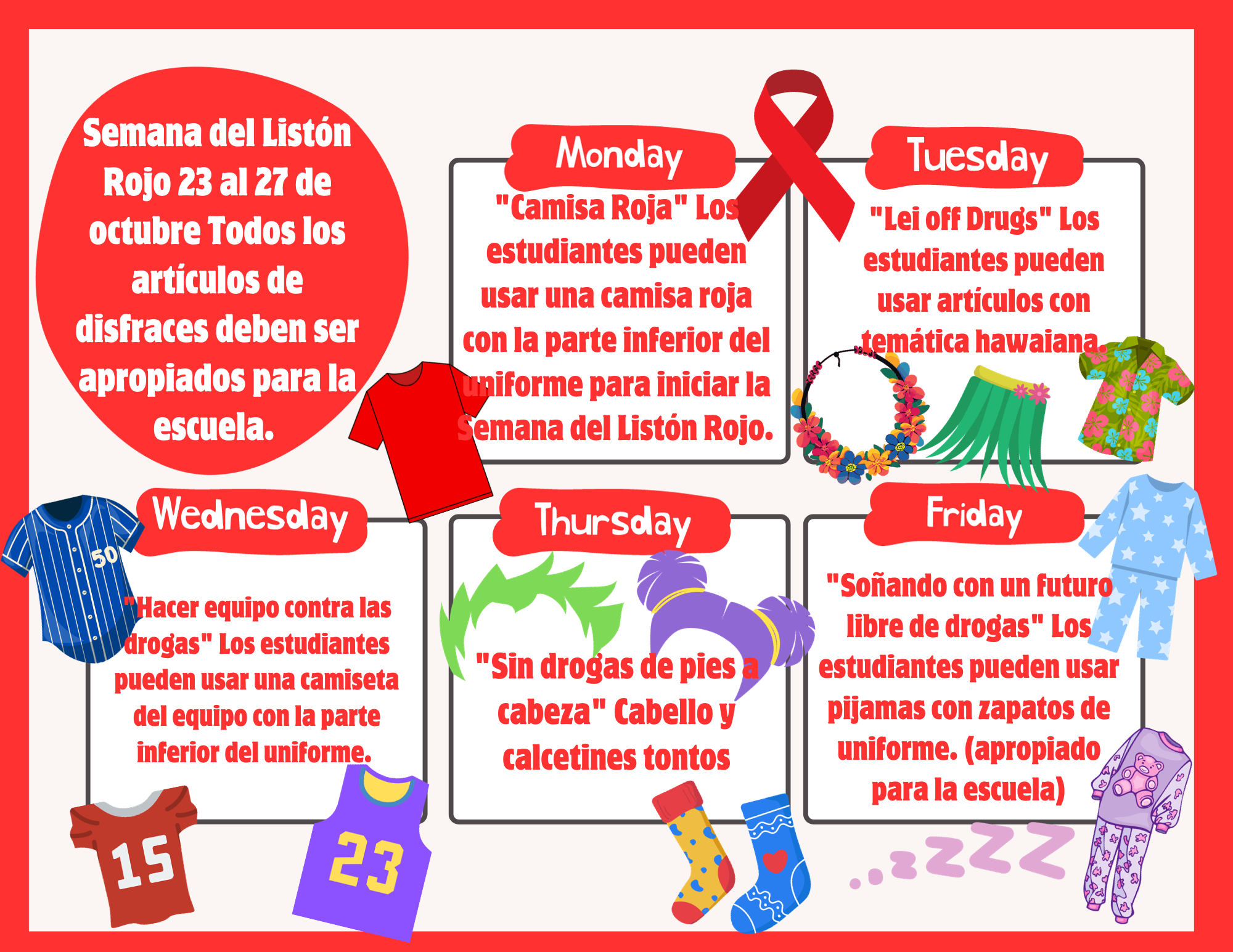 Griggs Parenting Day Class & Picnic Schedule/ Map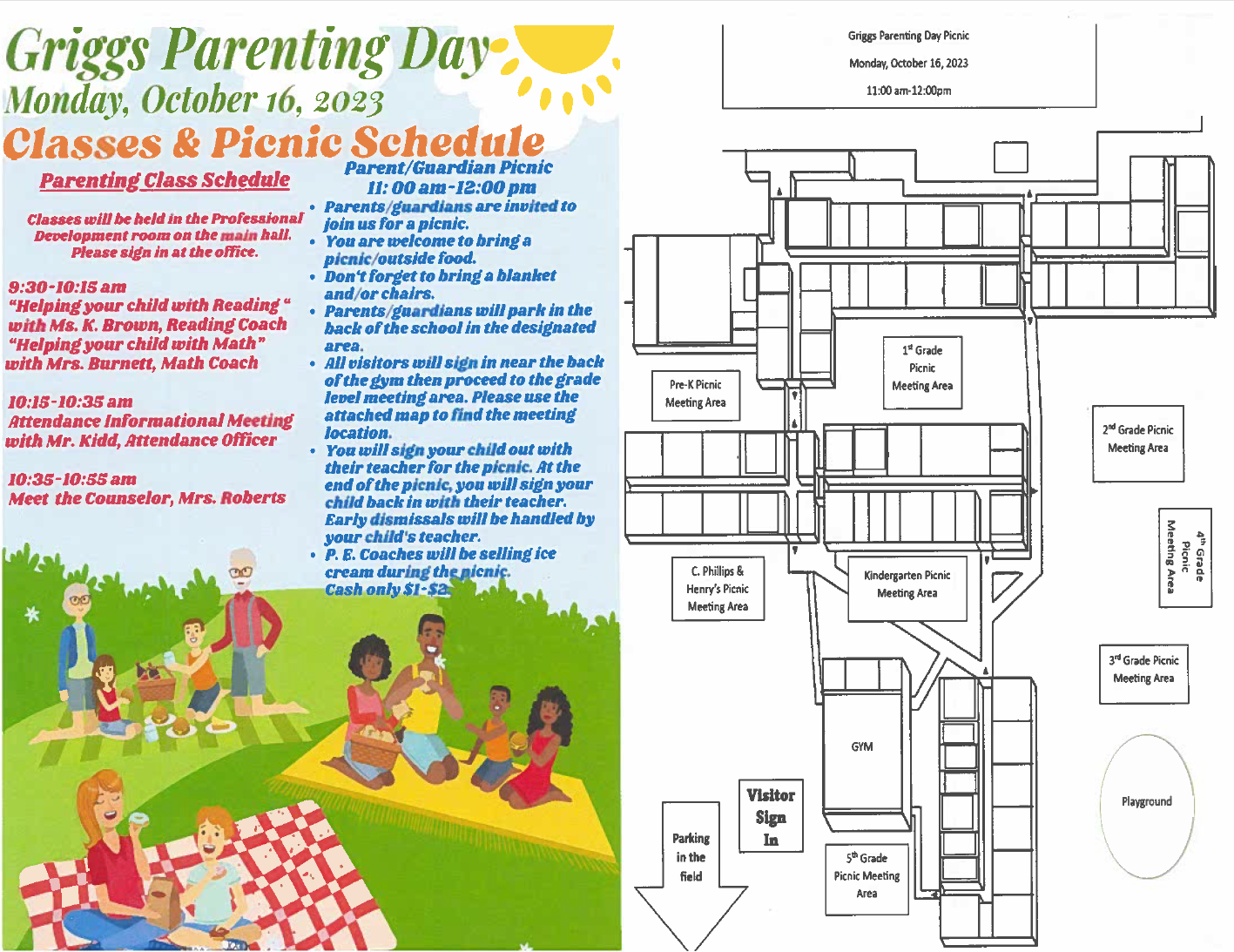 10/12/23 Griggs Spirit Night at Chuck E. Cheese 3-9 pm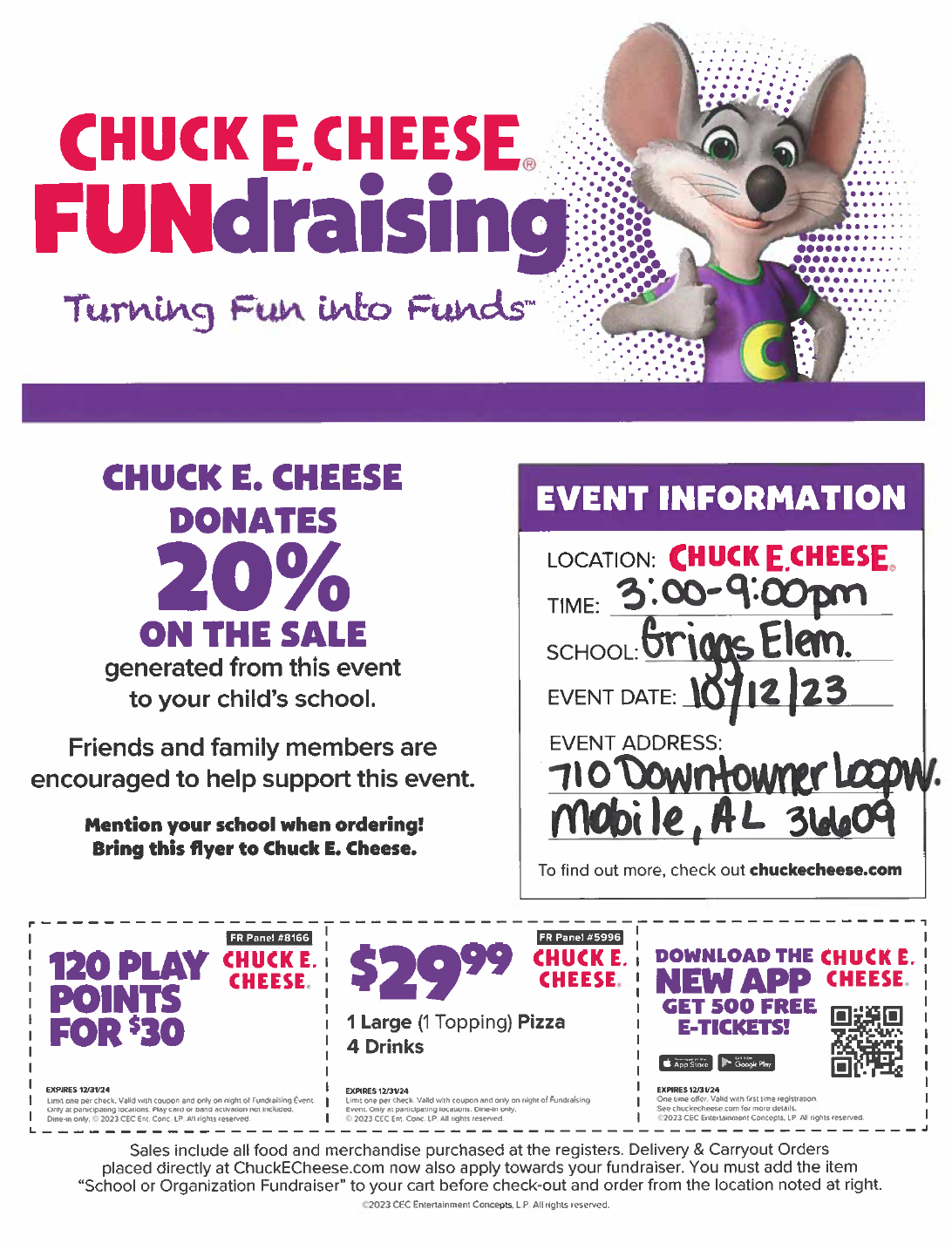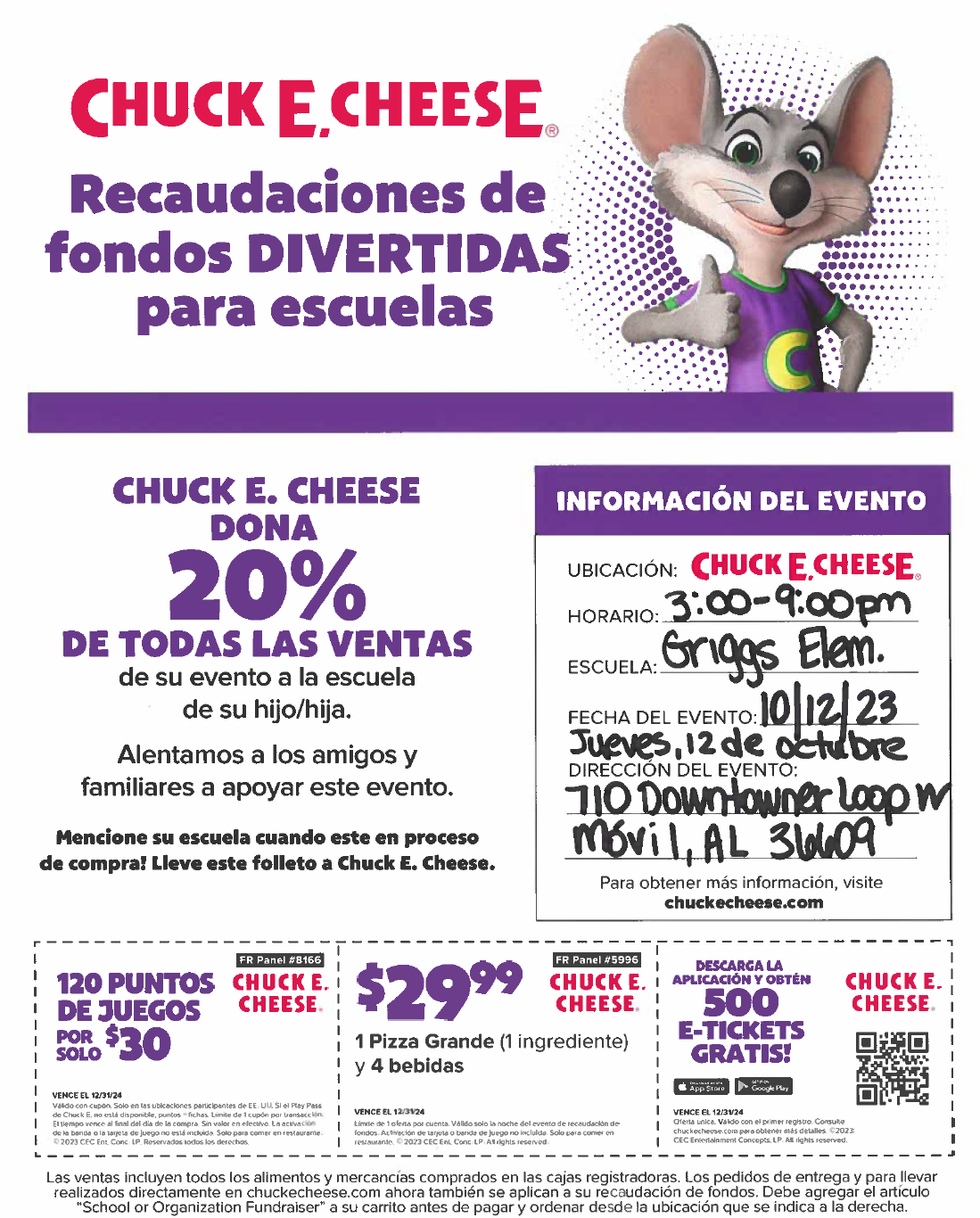 Attendance Incentives- Griggs has started an Attendance campaign. Each month the students with perfect attendance (no tardies, no early dismissals) will be entered in a drawing for prizes. We also will have prizes for parents who's student's have perfect attendance. The last school day of each month Griggs will have an Attendance Pep rally. The drawings will take place during the pep rally. Below is a flyer with more information.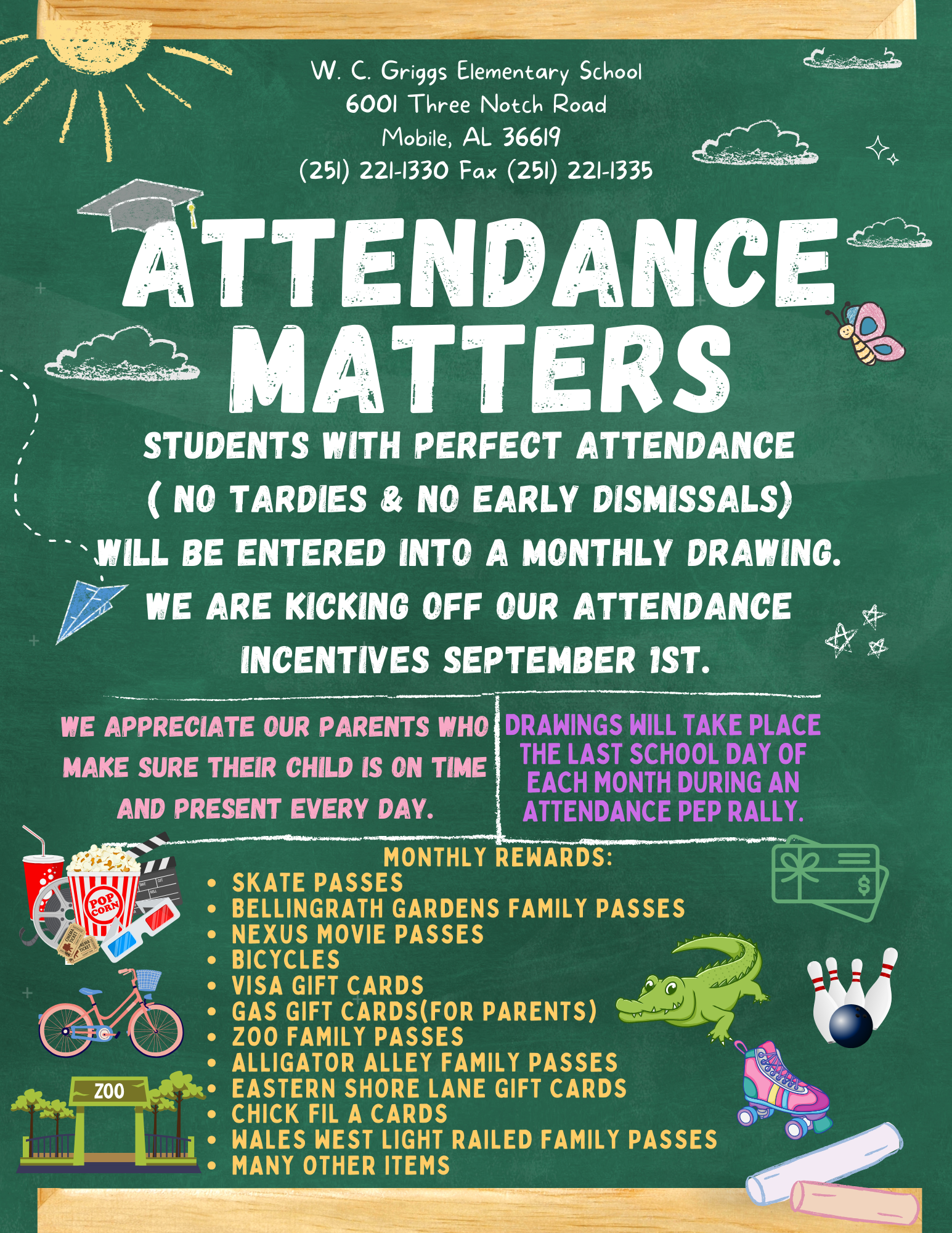 Congratulations to Dilyn Long for being selected as Griggs Elementary School's Red Ribbon Leadership program representative. Dilyn, along with MCPSS representatives, were honored on September 25th at the Red Ribbon Leadership Awards Ceremony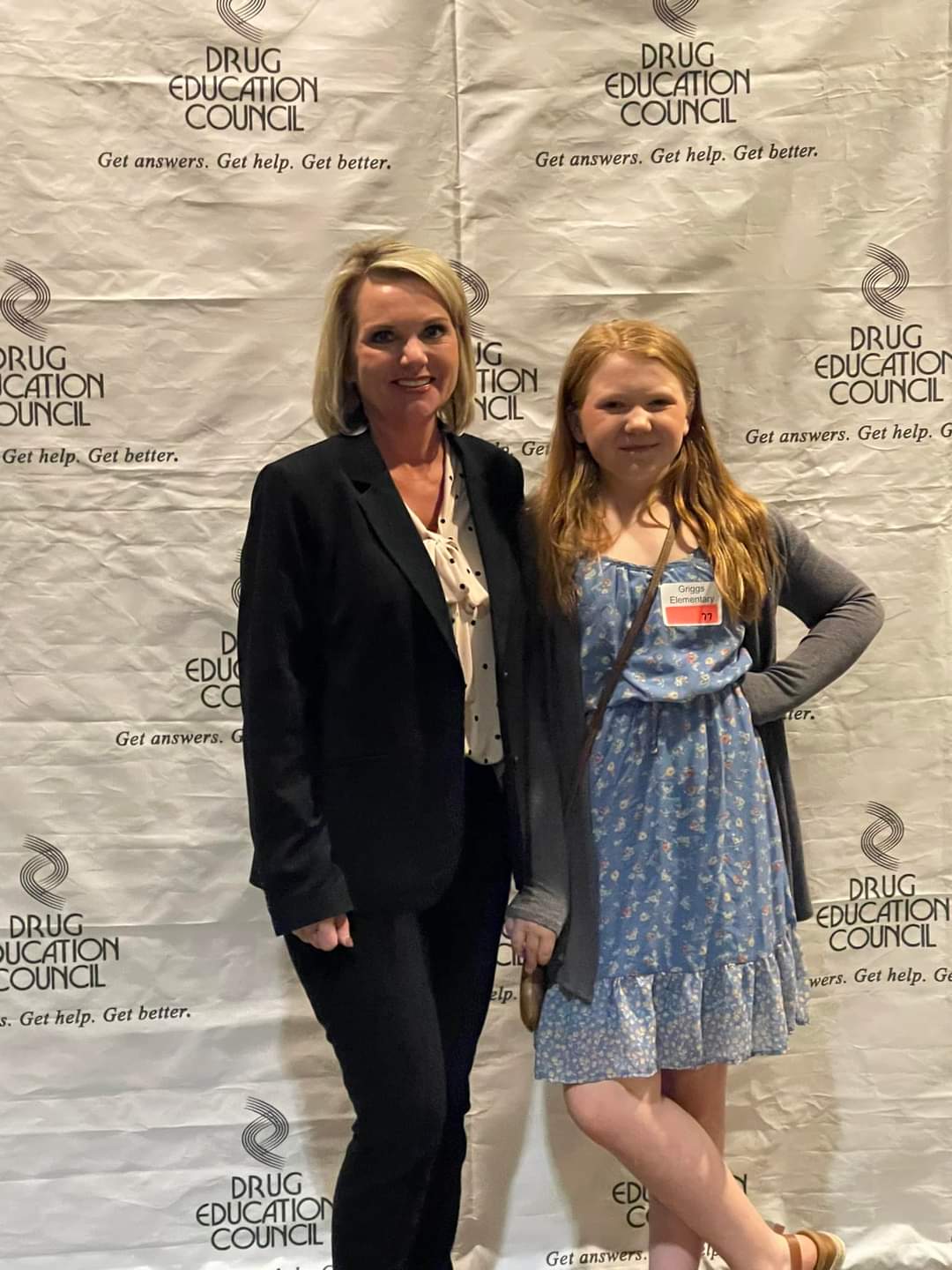 Congratulations to Ms. Campbell. She was awarded a $250.00 gift card for her classroom project: Breaking Out of the Boredom Box!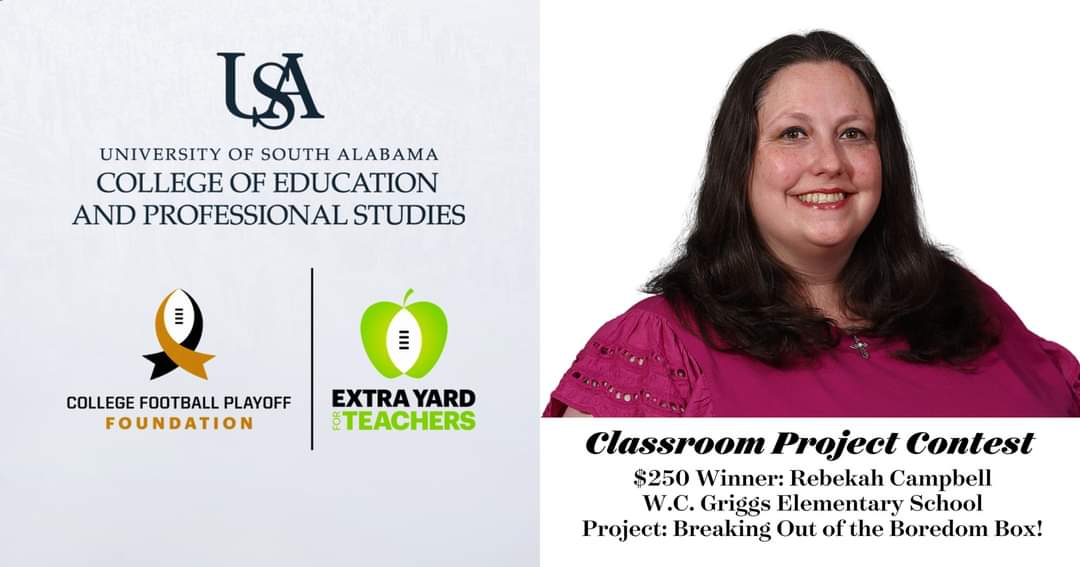 Parent Climate & Culture Survey
Click on the picture for the survey link.
https://eprovesurveys.advanc-ed.org/surveys/#/action/228596/p524
Meet the Teacher Information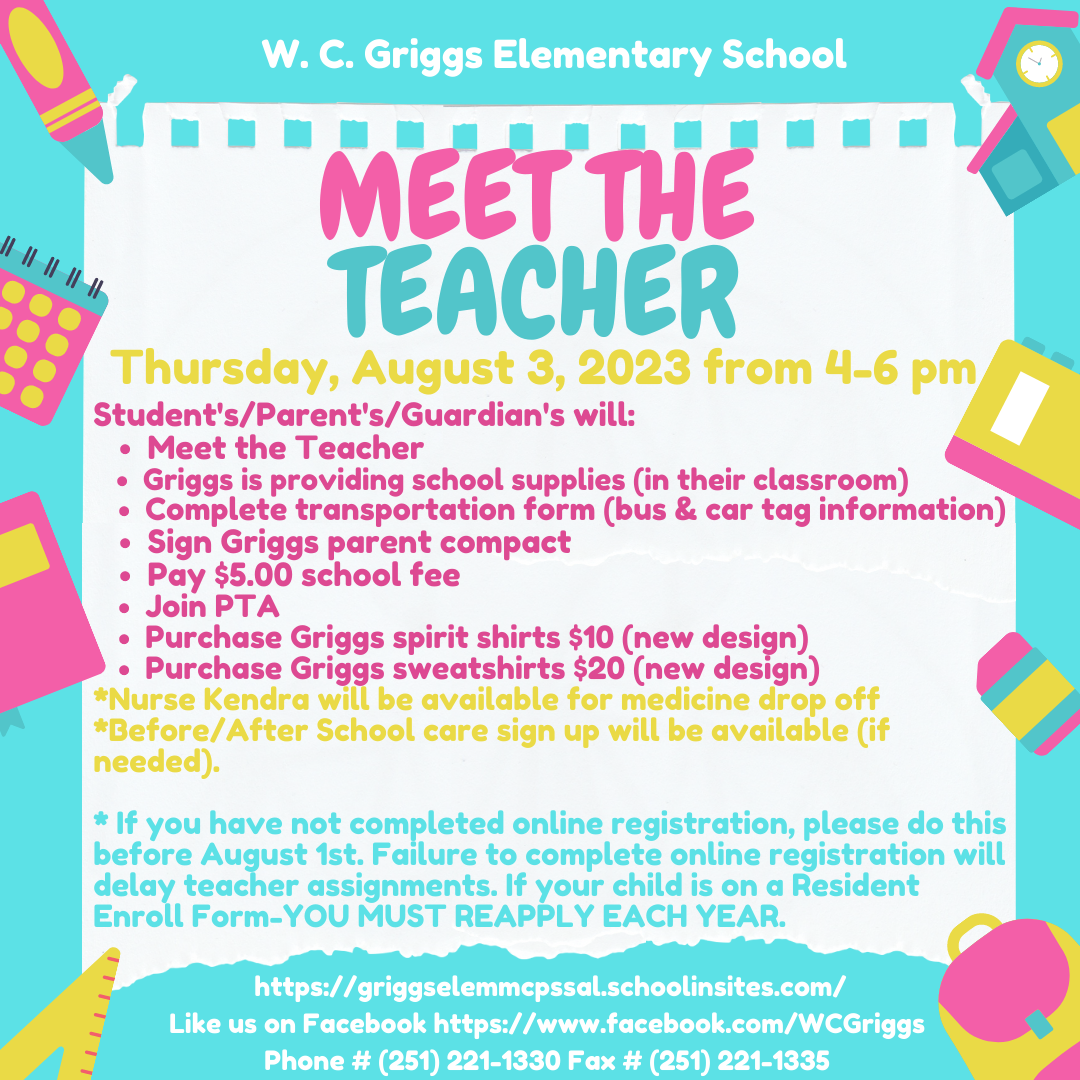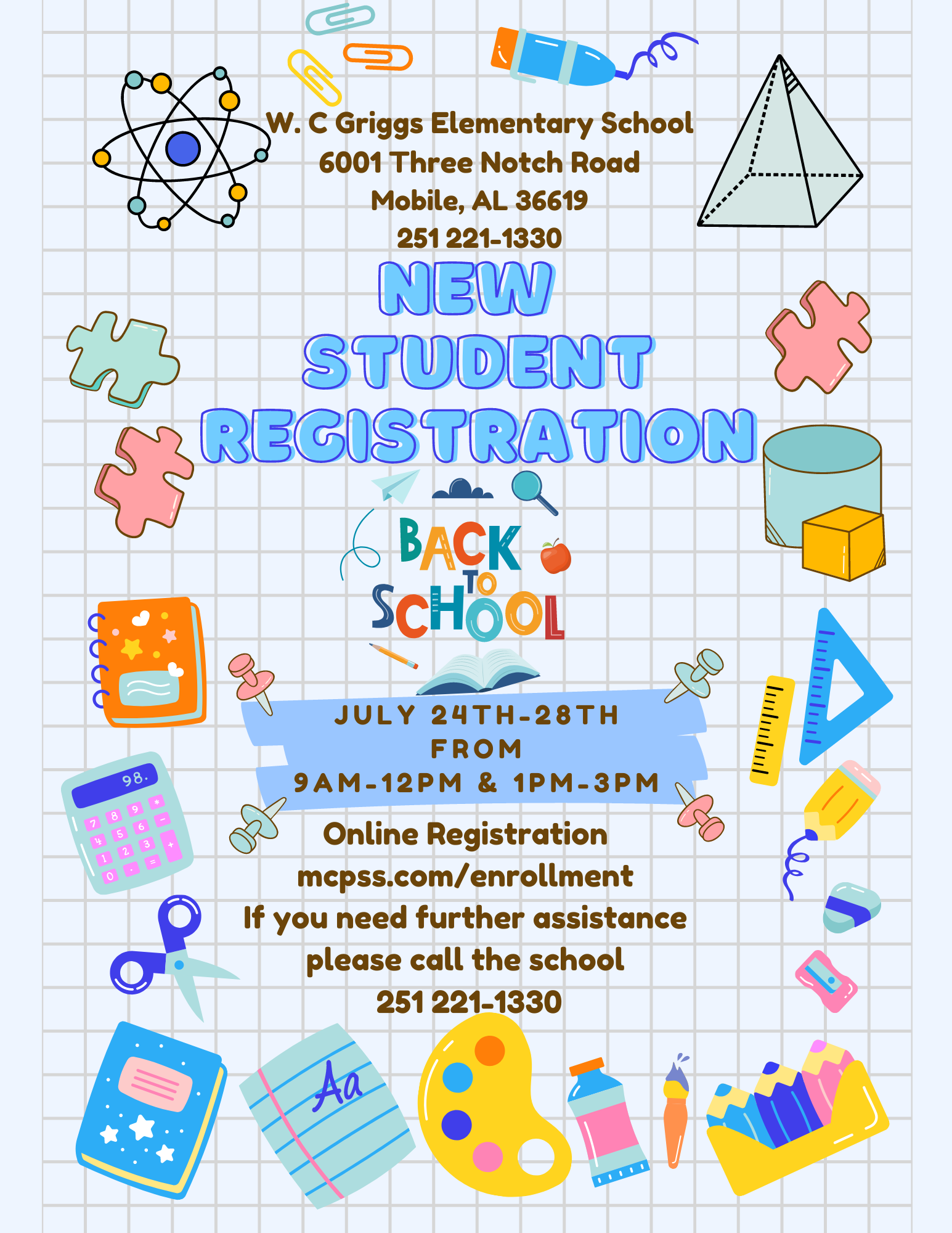 Congratulations to Joshua Espinal (5th- Ms. Orr)! Joshua is the Griggs Elementary School Spelling Bee champion.🐝
Congratulations
to Bransyn Cotton (3rd- Ms. Hollinger)- Runner-up🐝
Great job by all of our class Spelling Bee winners!🐝
Thank you Mrs. Sergeant for organizing the Spelling Bee.
Thank you Ms. K. Brown & Mrs. Burnett for serving as the judges
Magnet school information for 5th grade parents.
Magnet school applications opens October 6, 2023. This is for the 2024-2025 school year.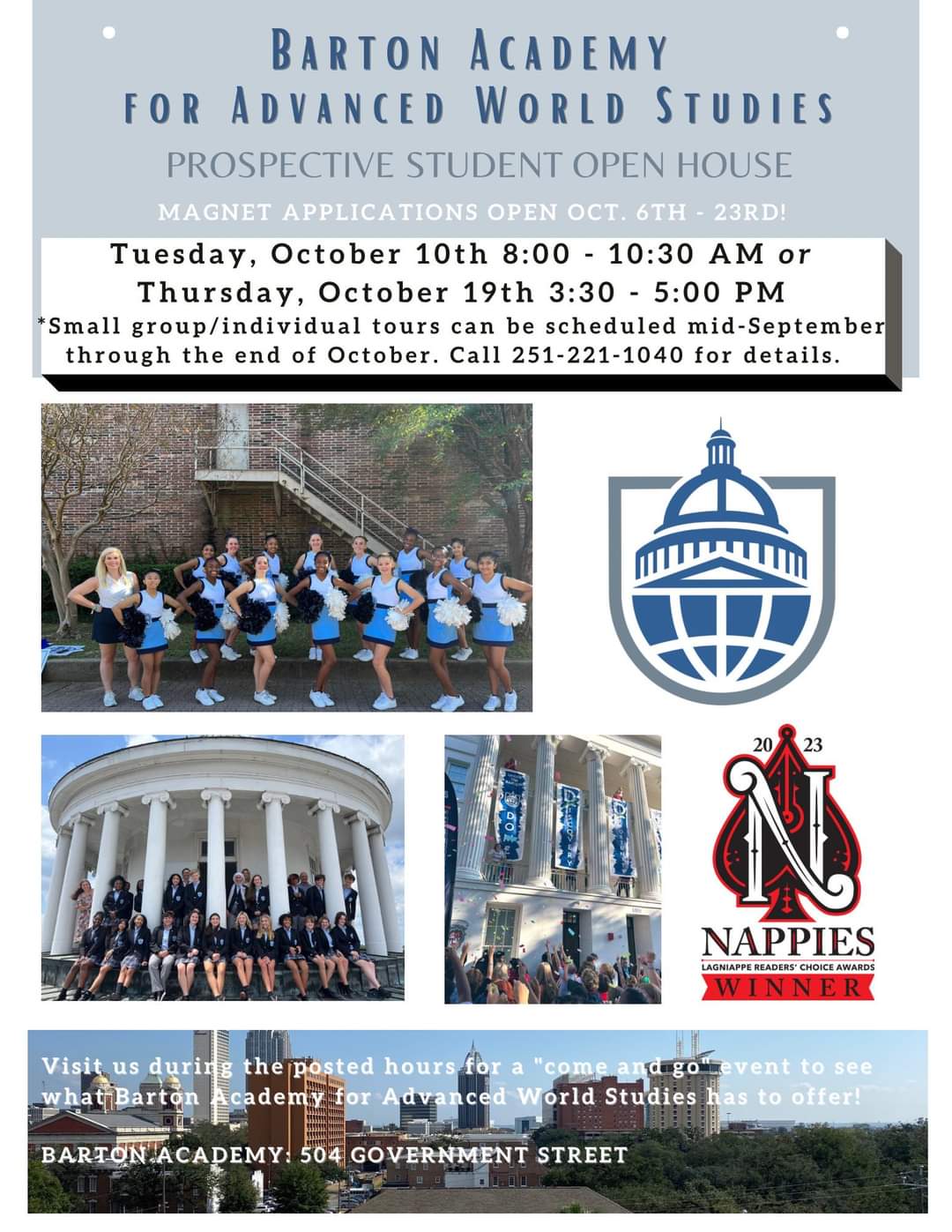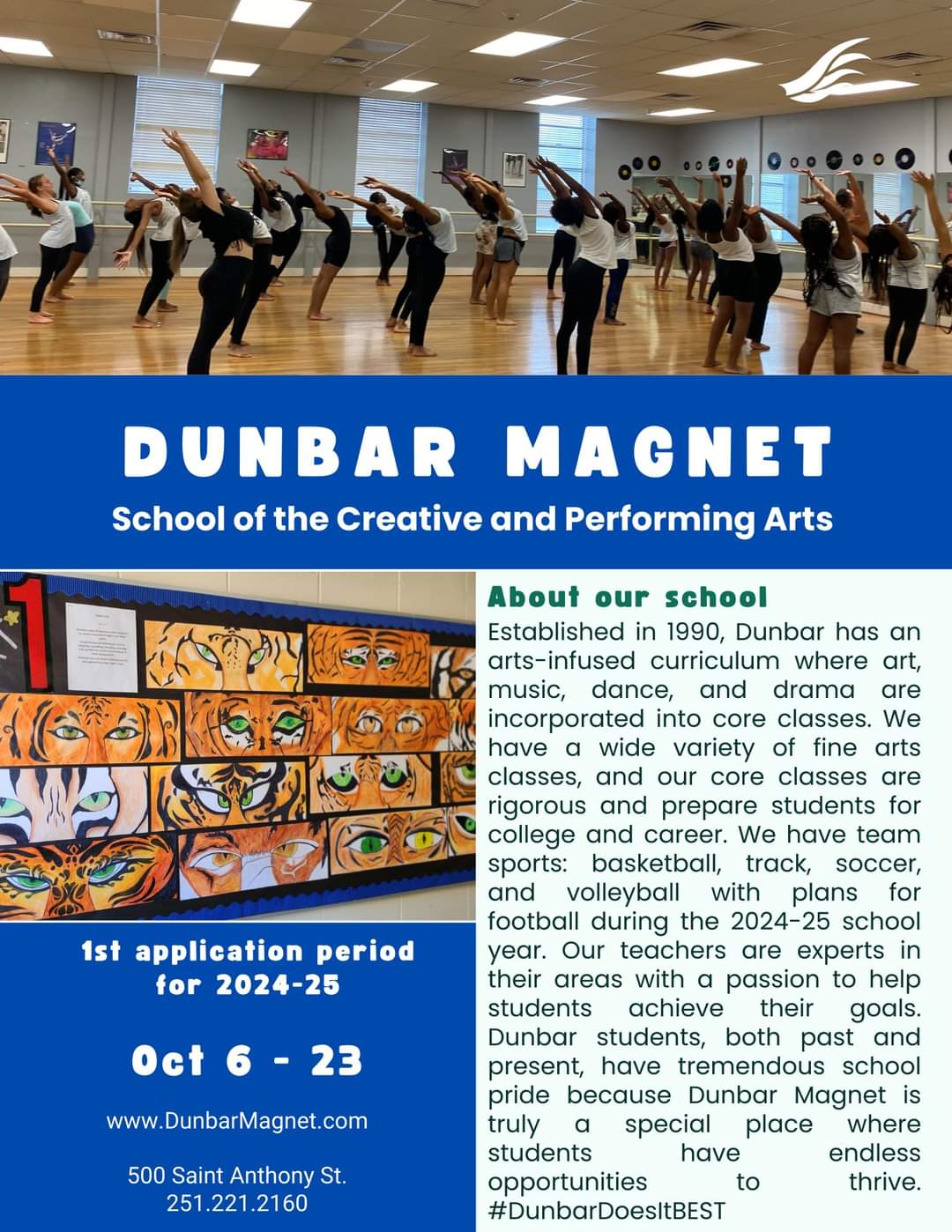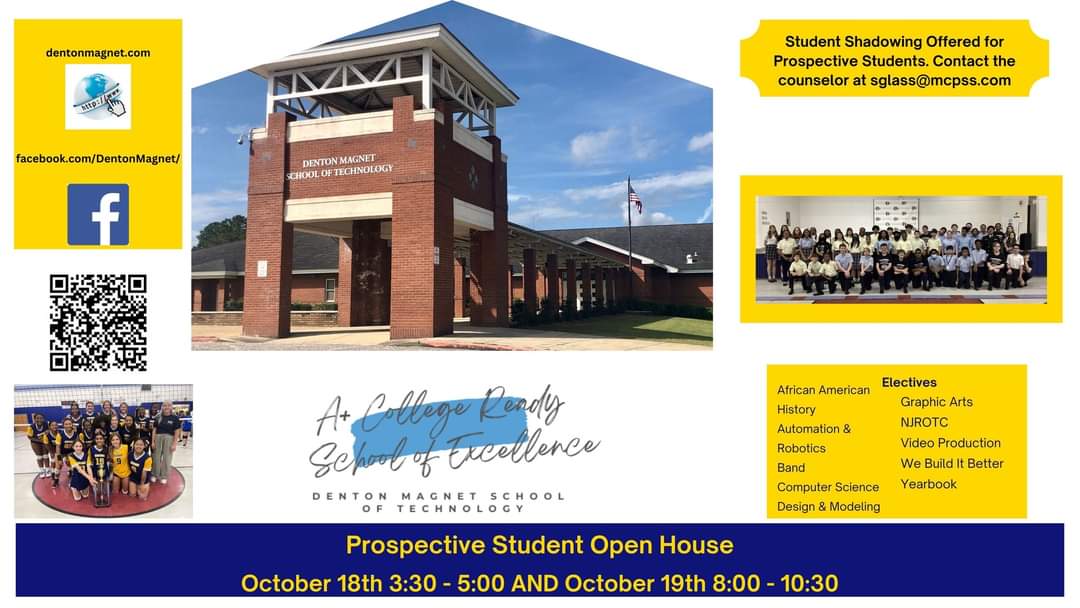 Schoology Access for Parents. Click below for directions
https://1to1.mcpss.com/resources/hidden-content-pages/schoology-for-parents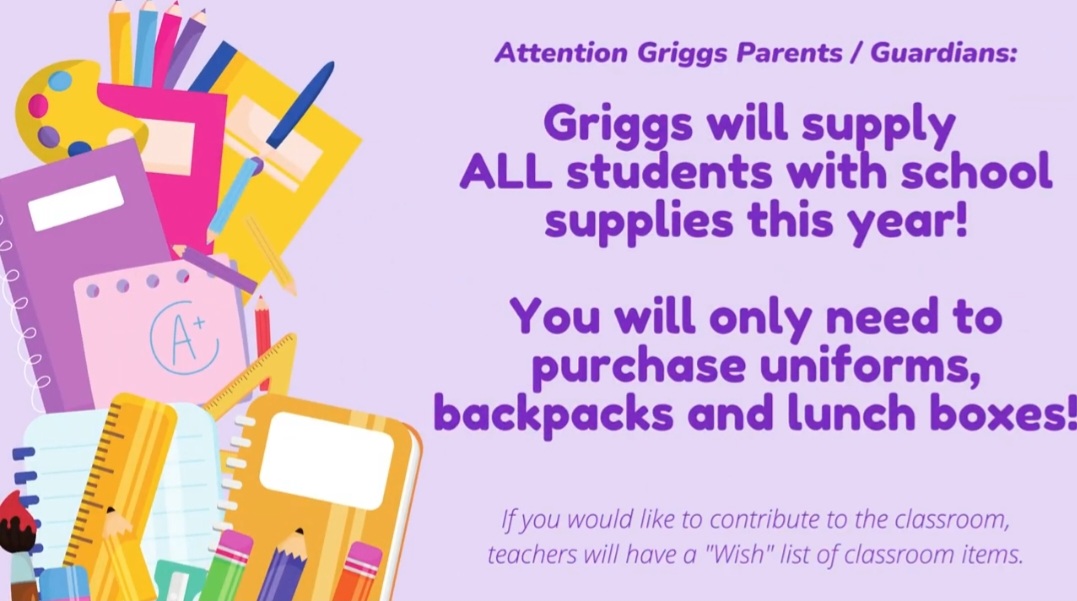 Congratulations to Rian Grayson for being selected as the week of 10/30-11/3rd's Star Student of the Week! Rian was chosen for being trustworthy, supportive, and displaying courage.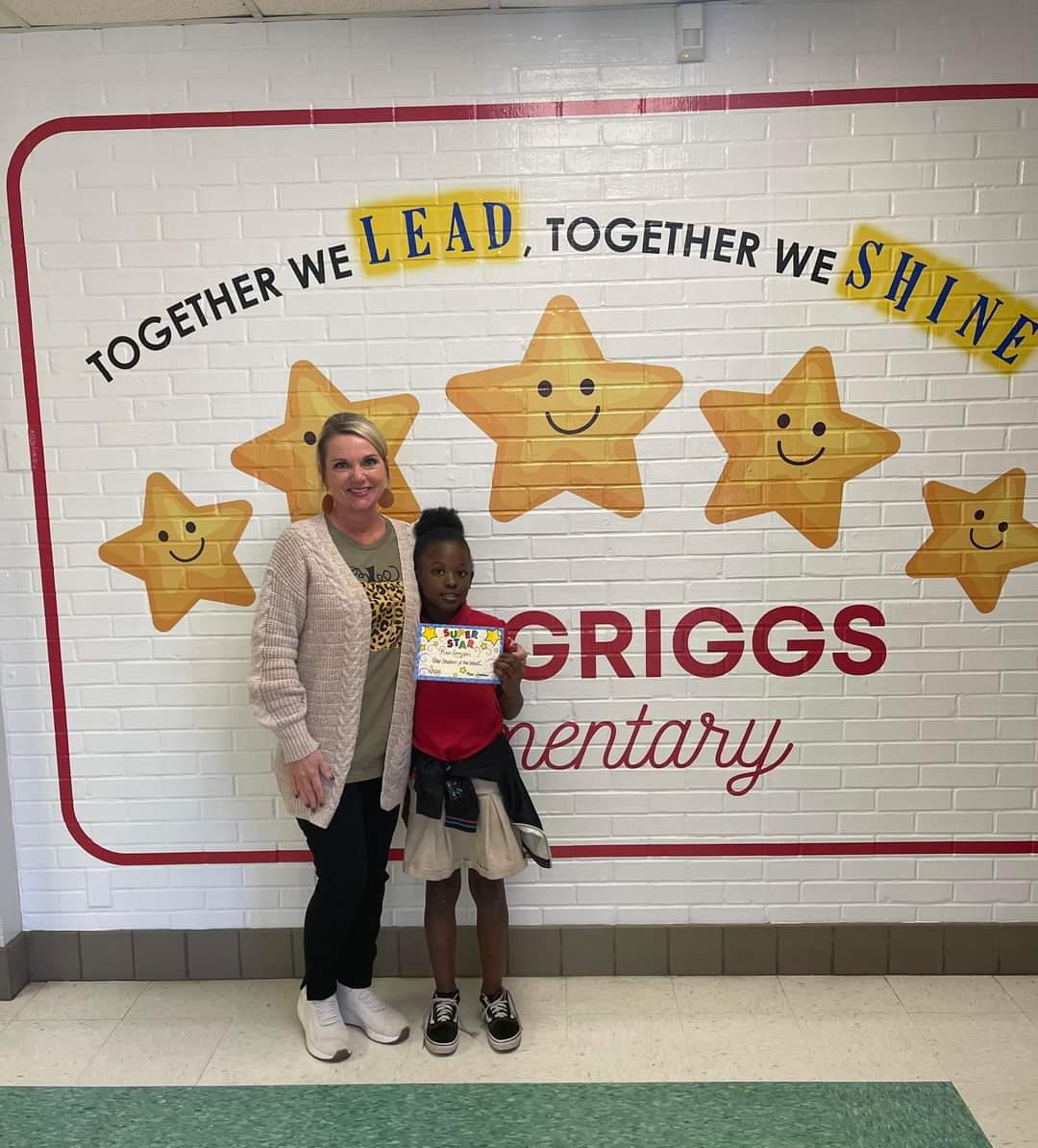 Congratulations to Mila Baylot for being selected as the week of 10/23-27th's "Shining Star of the Week!" Mila was selected for always giving her best effort and encouraging others to do the same!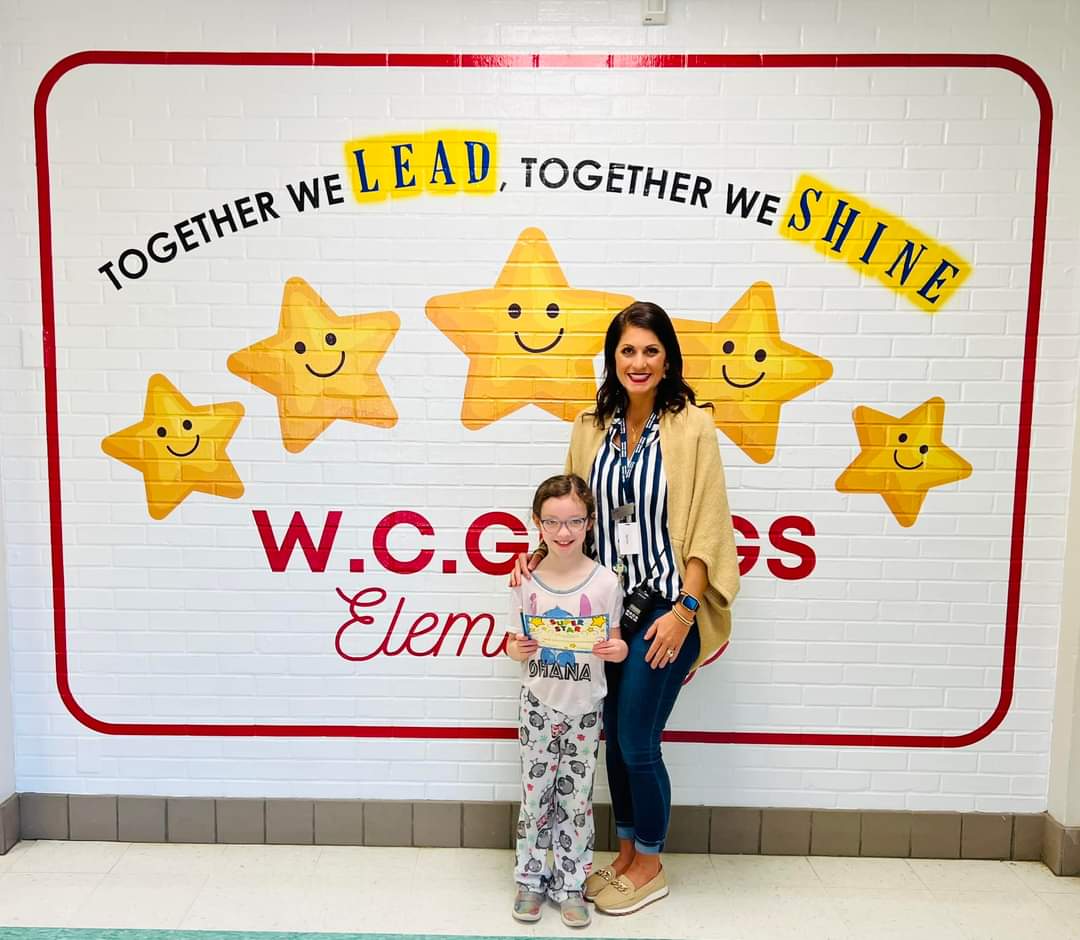 Congratulations to Belle Price for being selected as the week of 10/16-20th's "Shining Star of the Week!" Belle was selected for being a good listener and showing responsibly!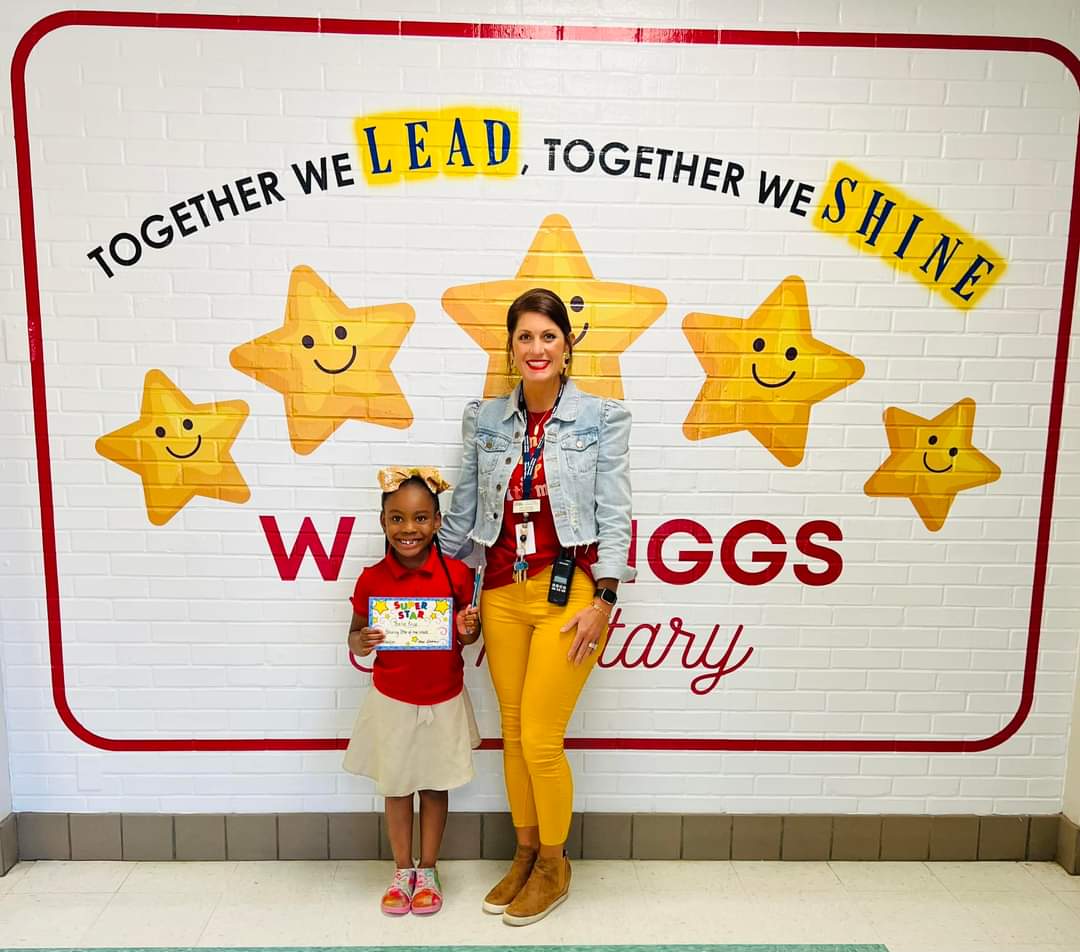 Congratulations to Kambrey Holifield for being selected as the week of 10/10-13th's "Shining Star of the Week!" Kambrey was selected for always showing kindness and helping others!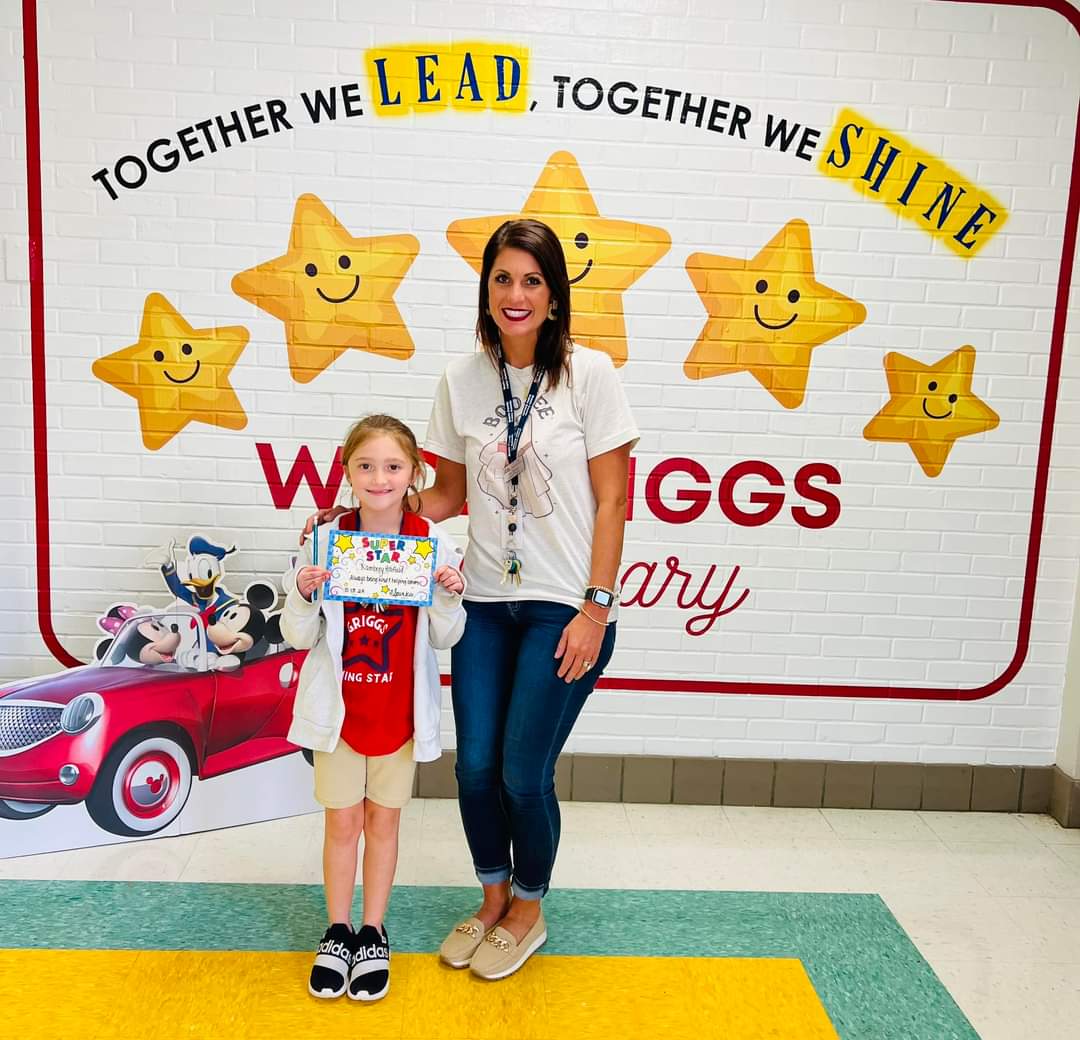 Congratulations to Helen Fernandez for being selected as the week of 10/1-6th's "Shining Star of the Week!" Helen was selected for following safety procedures at P.E. and always showing kindness to others!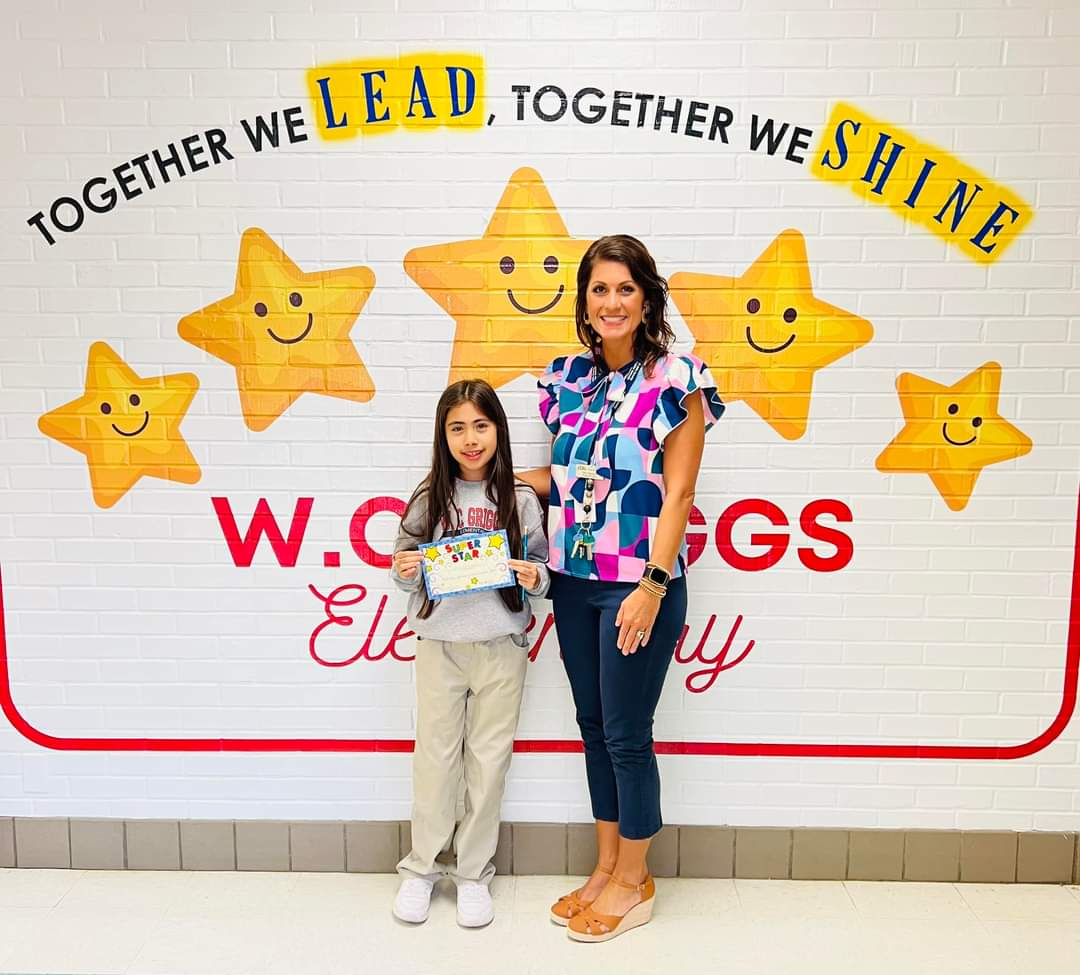 Congratulations to Matthew Gros for being selected as the week of 9/25-29th's "Shining Star of the Week!" Matthew was selected for being responsible, trustworthy, and for always looking for an opportunity to help!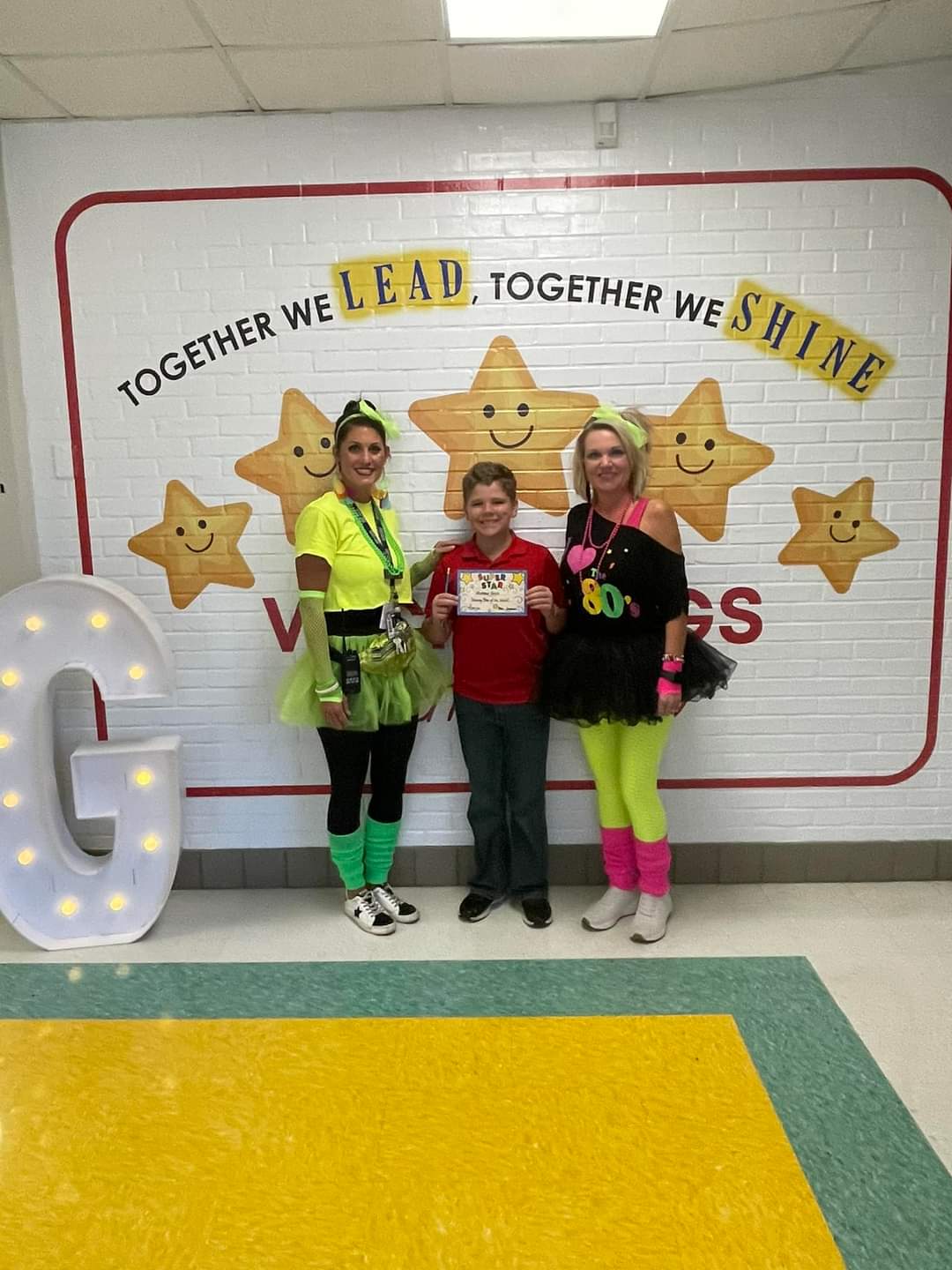 Congratulations to Alex Hernandez for being selected as this week's "Shining Star of the Week!" Alex was chosen for being respectful, helpful, and for being a friends to others. 9/22/23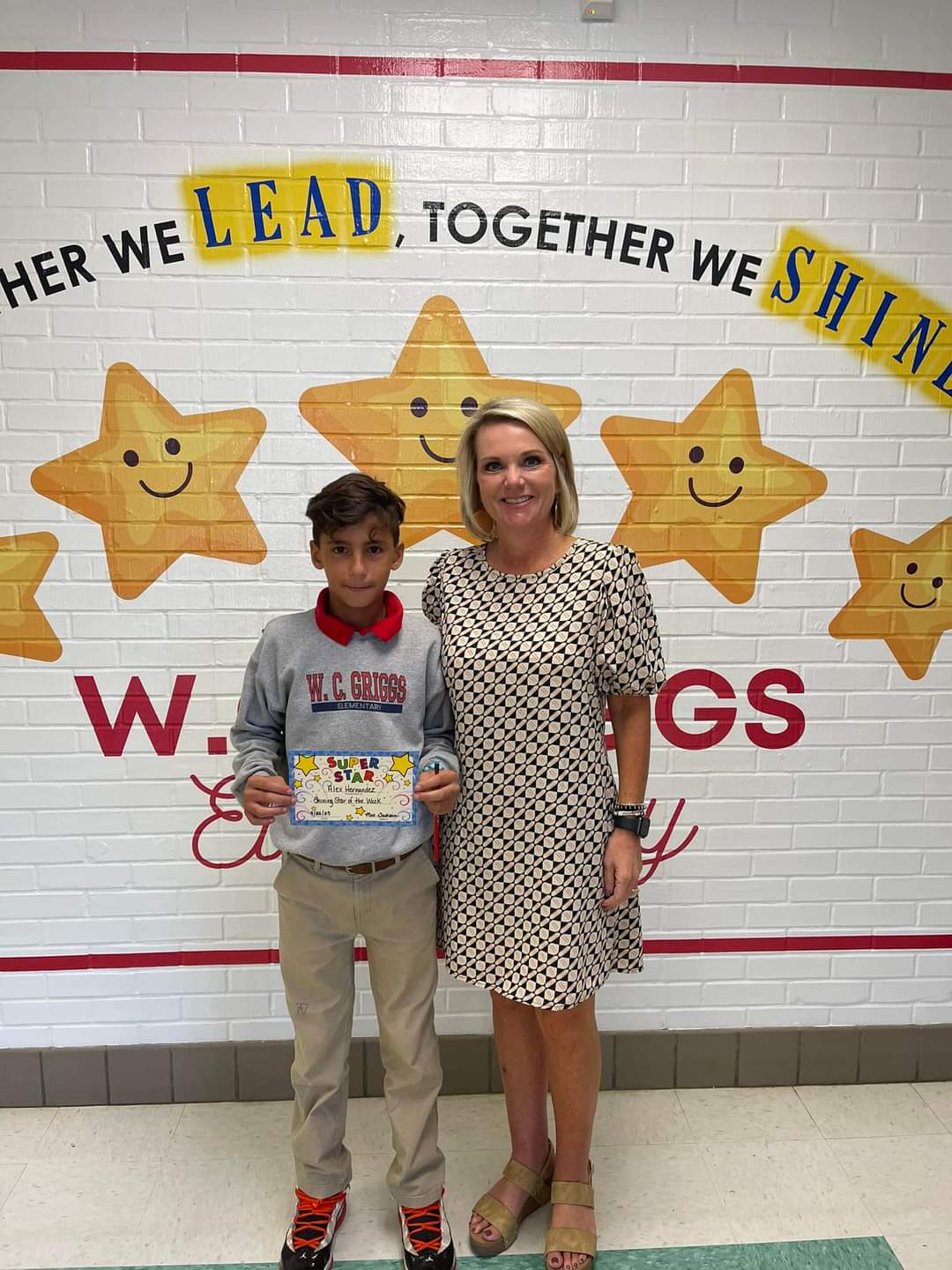 ARI Reading information
Click on picture to go to the link.