W. C. Griggs Elementary School was organized in 1958. It is named in honor of William C. Griggs. He began his educational career at the age of twenty-five and served in several different capacities. He was the principal of Henley High School in Birmingham. He served as superintendent of schools in Gadsden and Bessemer, Alabama as well as in Danville, Virginia. In 1926 Mr. Griggs was appointed superintendent of the Mobile County School System for the completion of a term. William Griggs served in the Mobile County Public School System for seventeen years until his retirement in 1944. He was active in both the community and his local church. William C. Griggs died on July 6, 1955.
Parent Climate & Culture Survey
Click on the picture for the survey link.
https://eprovesurveys.advanc-ed.org/surveys/#/action/228596/p524
Meet the Teacher Information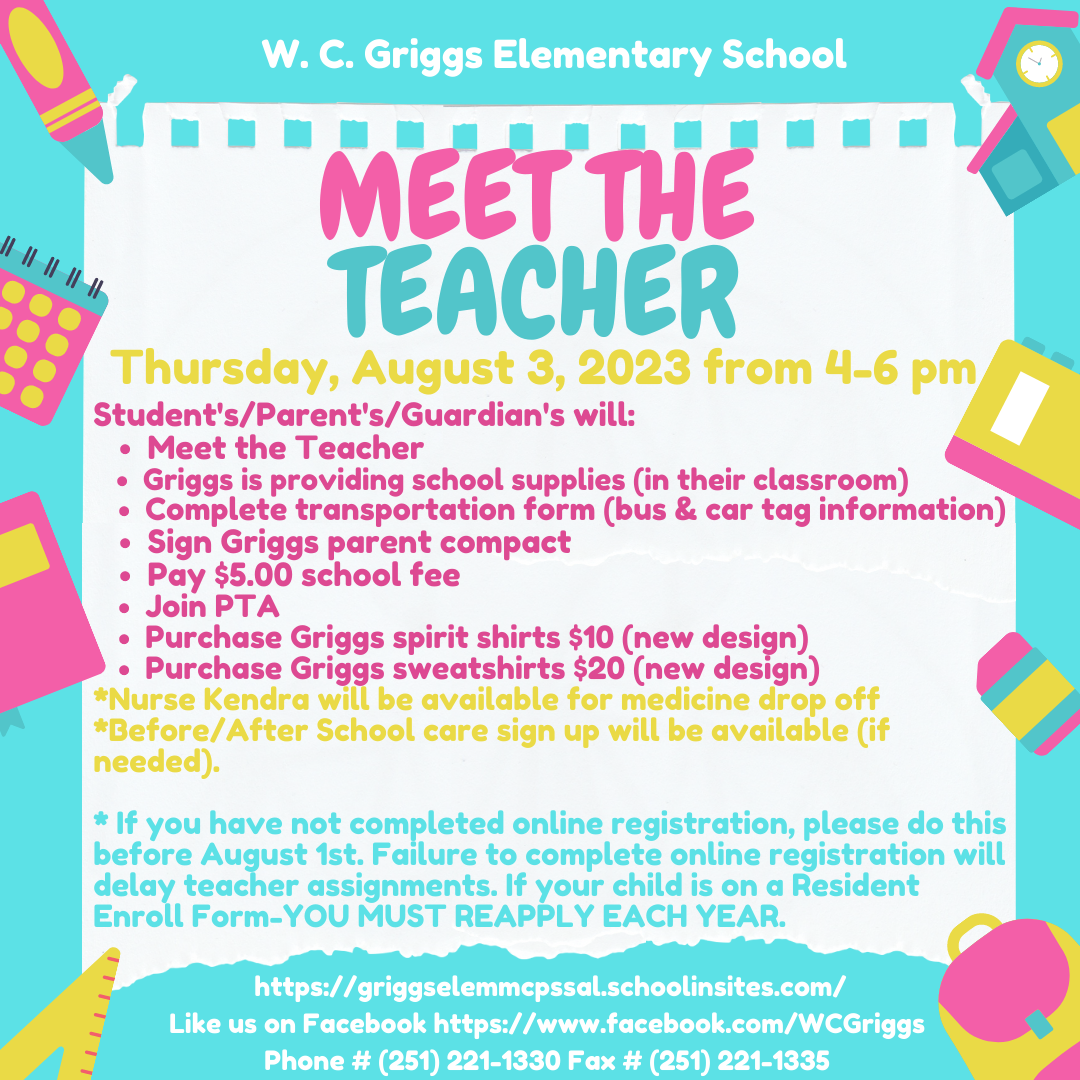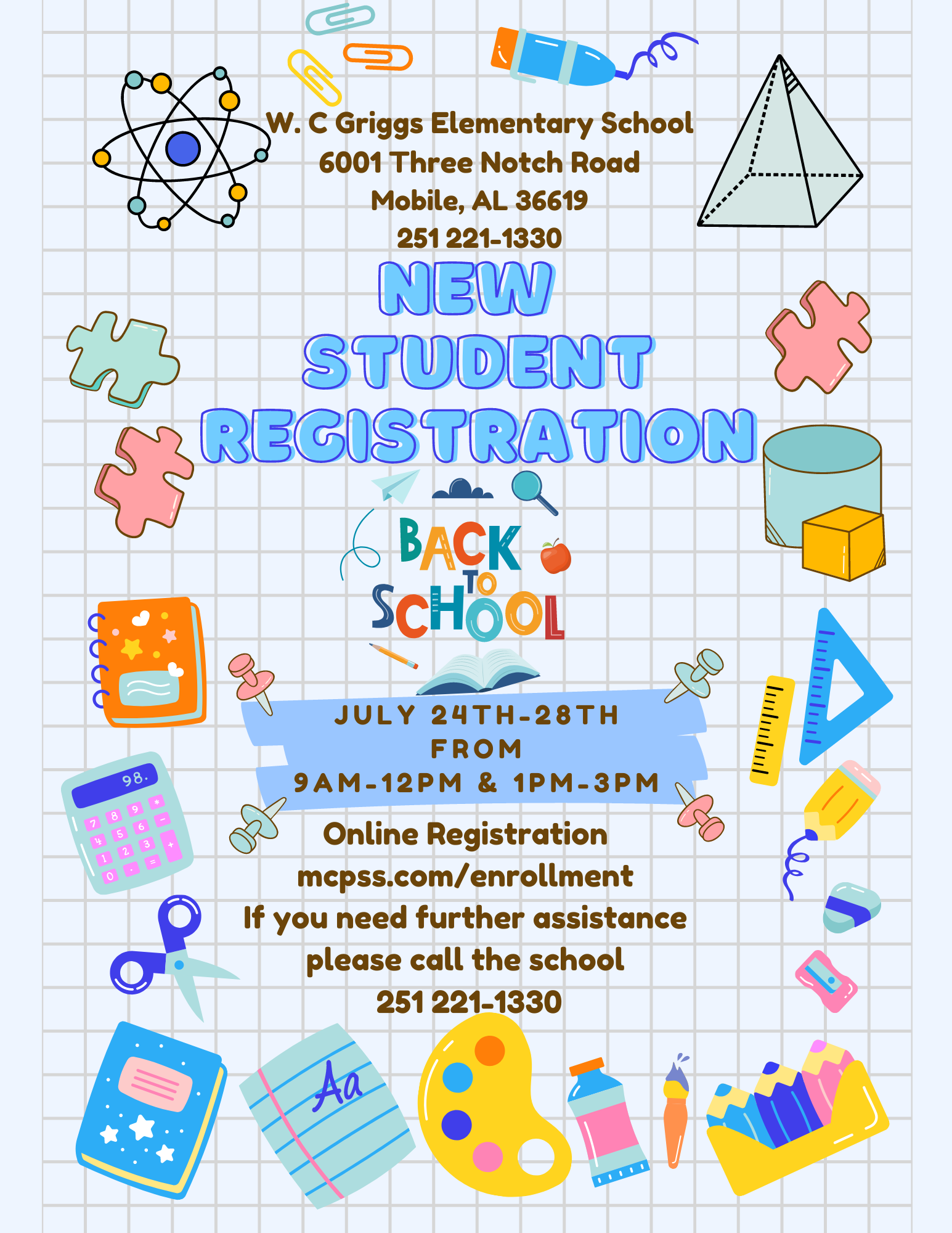 Parent Survey. We value your opinion. Please take the time to complete this short survey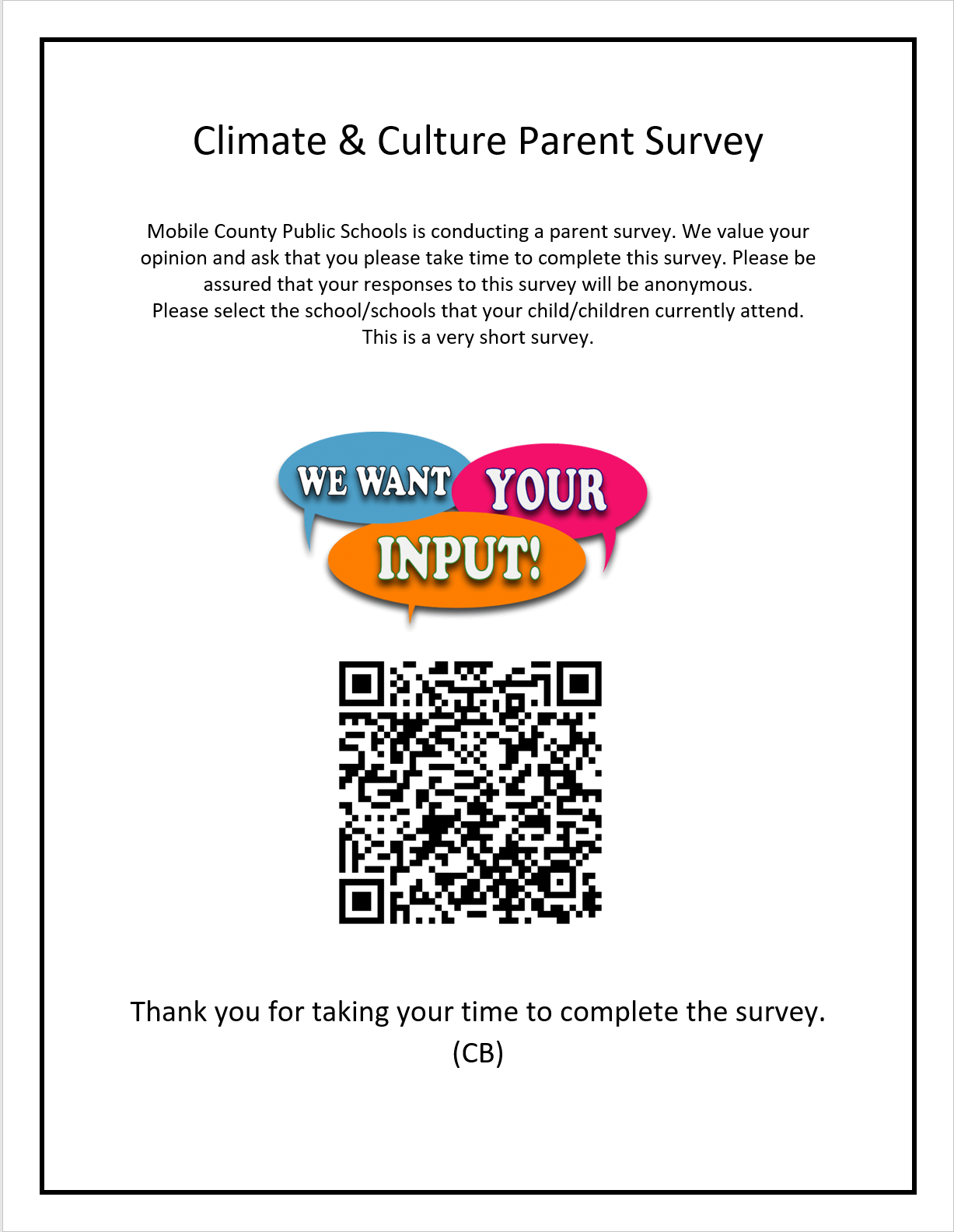 ARI Reading information
Click on picture to go to the link.